I have plenty of feedback here and will only trade with someone who has positive feedback on LJ and/or the database.

I have a Vampire Requiem Corset skirt in Ivory. It is in like-new/ excellent condition. I've only worn it once and I still have the tag. It's an amazing piece, and the corset waist is very flattering on the figure. : )

I love this dress and do not want to sell it unless someone offers to sell a dress I want. Either that or if someone gives me such a high offer that I cannot refuse. In any case, I won't take offers of $260 and less. It was difficult and took me awhile to find this corset skirt. Feel free to leave your offer in a comment below. I will consider it. Thanks!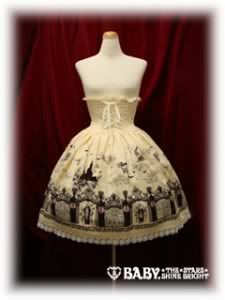 Bear marks proof.





I want to trade, partial trade, or buy these AP prints

:


These are probably long shots but it's worth a try for me.

AP Twinkle Mermaid JSK or OP (monotone or pastel) black or blue.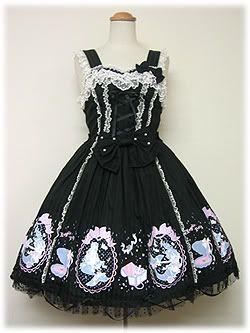 Melty Chocolate straps JSK pink x brown or mint x brown.
-possibly- pink x pink or pink x black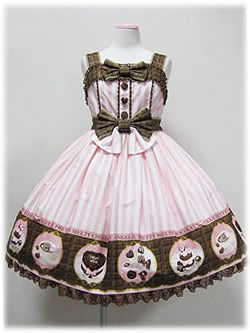 -Dreaming Macaron JSK yellow, maybe black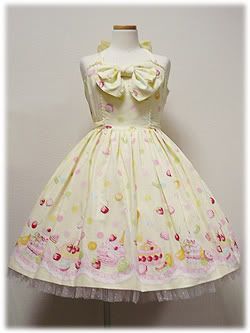 -Magical Etoile JSK blue or black




Thanks for looking! ^_^