**From California, USA
**I accept Paypal only
**International buyers, please quote for shipping - I ONLY ship with tracking so it will be expensive
**Insurance within the U.S. is an extra $3
**Priority goes to any one that can pay the asking price in full and give their Paypal address - commenting does not give you a place in line
**Payment plans/holds considered
**Feel free to make offers
**Trades welcomed but sales have priority
**PM me for more pictures or questions
**ALLERGY WARNING: I do have a dog that sheds moderately
**Feedback: http://eglfeedback.livejournal.com/1268477.html



IW Royal Babydoll Chiffon JSK $200, Bodyline Oxford Heels $46 here: http://egl-comm-sales.livejournal.com/22175125.html



1. Baroque Abandoned Night Chiffon Skirt M Length Good condition, worn once. I'm 5'5" and the skirt hits the top portion of my calves. Shirring is very forgiving, fits my 80 cm waist with tons of room to spare.

Measurements from Baroque:
size : waist-68cm ~ 90cm
length: 58cm

$150 shipped in the U.S. or $140 + shipping for international buyers.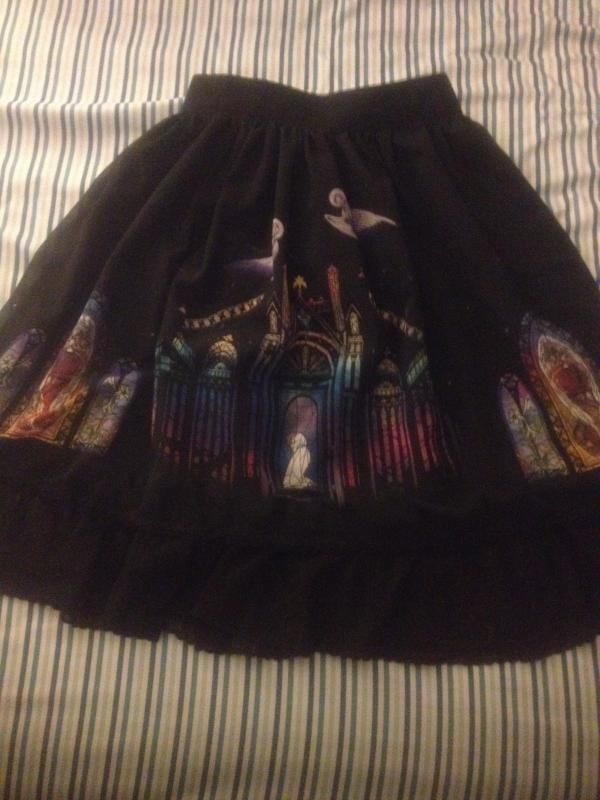 2. Angelic Pretty Dreaming of Macarons OP, Headbow, and OTK in Black Used good condition for the OP and headbow, the OTKs are new I believe (still have the metal clips on and look unstretched).

Measurements from Lolibrary:

Bust:
88
Waist:
70
Length:
91


$260 shipped in the U.S. or $250 + shipping for international buyers.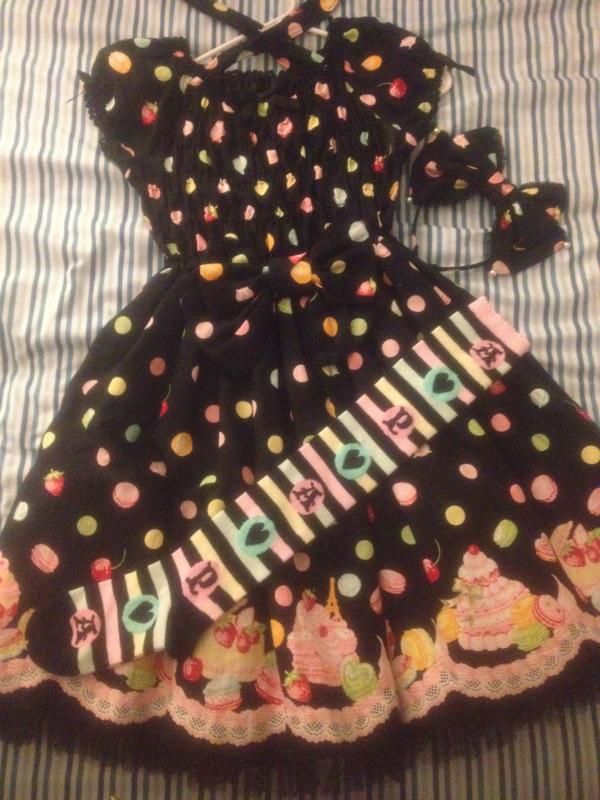 3. Angelic Pretty Stripe Border Crew Socks in Navy Used, okay condition. I wore these socks probably 5 times. There is a slight worn feeling to them, the AP logos on the soles are worn off, and might have tiny snags in the sheer areas. None of these are visible when worn. Very cute socks to match Dream Sky or Misty Sky!

$28 shipped in the U.S. or $25 + shipping for international buyers.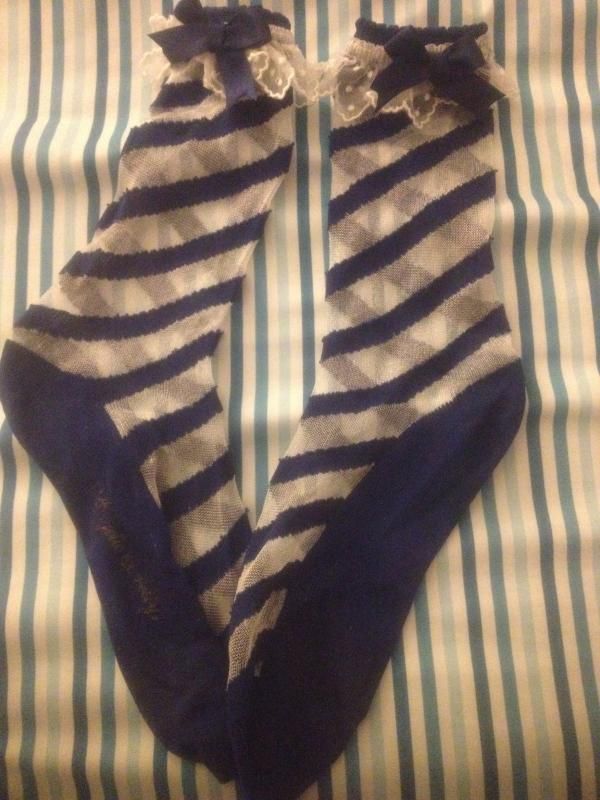 THANKS FOR LOOKING :)