Hello!
Here is my feedback
http://eglfeedback.livejournal.com/2192993.html
I ship my items from 80310, Colorado, USA.
Prices are in USD
Prices are posted without shipping.
I prefer to ship to the US, since it is easier for me to calculate shipping. If shipping within the US, I will use USPS Priority mail. However, if you have experience shipping to your country to the US, let me know so we can work something out.
I have dogs and cats. They are typically not near my closet, but if you are allergic, please consider carefully before buying.
I will only use Paypal.
The first person to post an email to invoice them and pays the full price within 24 hours gets the item. If the first person does not pay me, the next person who posts their email for invoicing will be able to purchase the item.
My leopard print puppy will be my proof.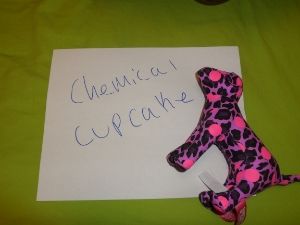 Bodyline Green Plaid Miniskirt with Flowers- $24
SOLD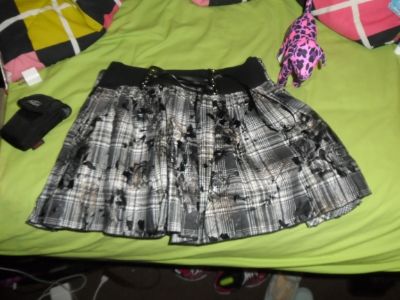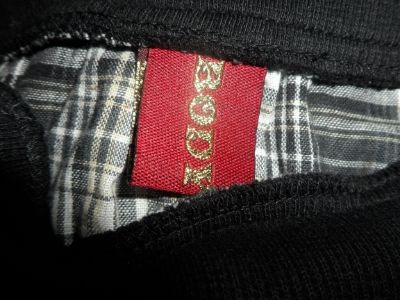 This skirt was also purchased form the online store. Only worn once and washed. The waistband stretches a lot, accommodating many sizes. The flowers on the skirt are a shiny material, but still soft. The waist ties are sewn on and is tiered in the back.

H. Naoto Hangry and Angry Denim Miniskirt- $96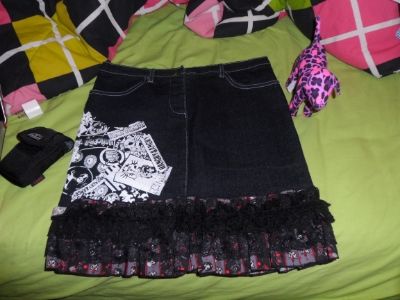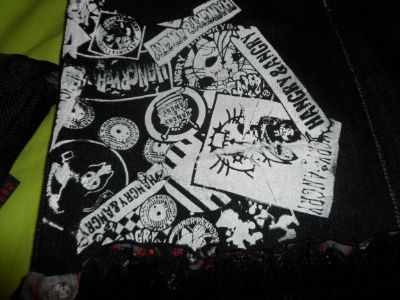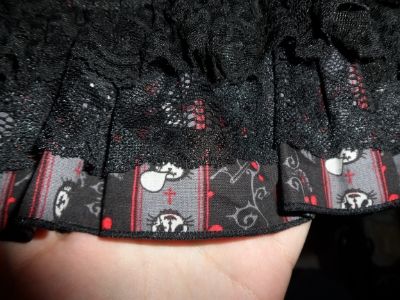 This is an extremely rare h. Naoto skirt. I purchased this from an h. Naoto shop in Tokyo in 2008. It's high waisted and made of really tight denim. I would only recommend those up to a US size 2. I have only worn the skirt once.

Super Lovers Plaid Skirt-$52


I purchased this from Closet Child in Japan (it was new with tags). I have only worn this skirt a few times. It is high waisted and only recommend those of smaller sizes to buy it.

Ofbrand Gothic Lolita Skirt-$16 SOLD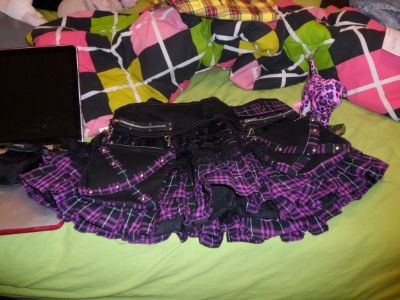 I think I purchased off of Refuse to be Usual some time ago. I have never worn it. It is a plaid skirt with a lace overlay of bats and spiderwebs. The corset and pouches are all removable on a single belt.

I also have some items for sale at this link: http://egl-comm-sales.livejournal.com/22136255.html