Everything is cleaned or in new condition before it is sent out


NO HOLDS


I do NOT charge PP fees


Please PM me your paypal address


Priority goes to those willing to pay immediately and at the full price


I reserve the right to refuse a sale to anyone


I do not take payment plans


No returns


No trades at this time unless in my wish list


Shipping within the US is included


Feel free to make offers


If i overcharge for Intl, I will refund you the difference



*** Anything not sold here will be sold at the AWA happy fun sell along with a few parasols and Alpacas, but i cannot do holds, sorry

My dress form before items were put on it

Dresses & Main pieces
Angelic Pretty Memorial Cake chest frill JSK, headbow and socks

Proof: 1, 2, 3, 4
Size: Hello Lace
Condition: Purchased like new off Y!A. Worn a few times, great condition
Price: 375 USD within US, 400 USD intl priority intl



Angelic Pretty Little Bear's Cafe JSK and necklace set


Proof: 1, 2
Size: Hello Lace
Condition: Purchased used of Mbok, in good condition
Price: 220 USD, 245 USD intl priority intl



Alice and the Pirates Vampire embroidered jumper skirt and head bow set SOLD & SHIPPED


Proof: 1, 2, 3, 4
Size: Lolibrary
Condition: NWOT, not even tried on :(
Price: 110 USD within US, 135 USD intl priority intl



Alice and the Pirates Masquerade Theater Skirt in blue


Proof: 1, 2, 3
Size: Lolibrary
Condition: Purchased off mbok, good condition
Price: 250 USD within US, 275 USD intl priority intl

Taobao Lolita Coat - SOLD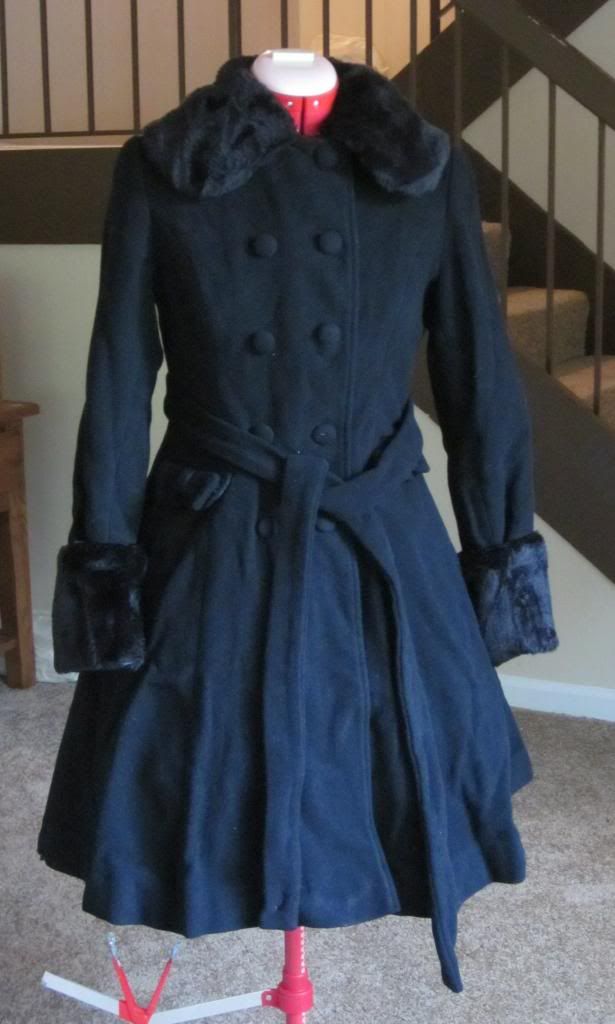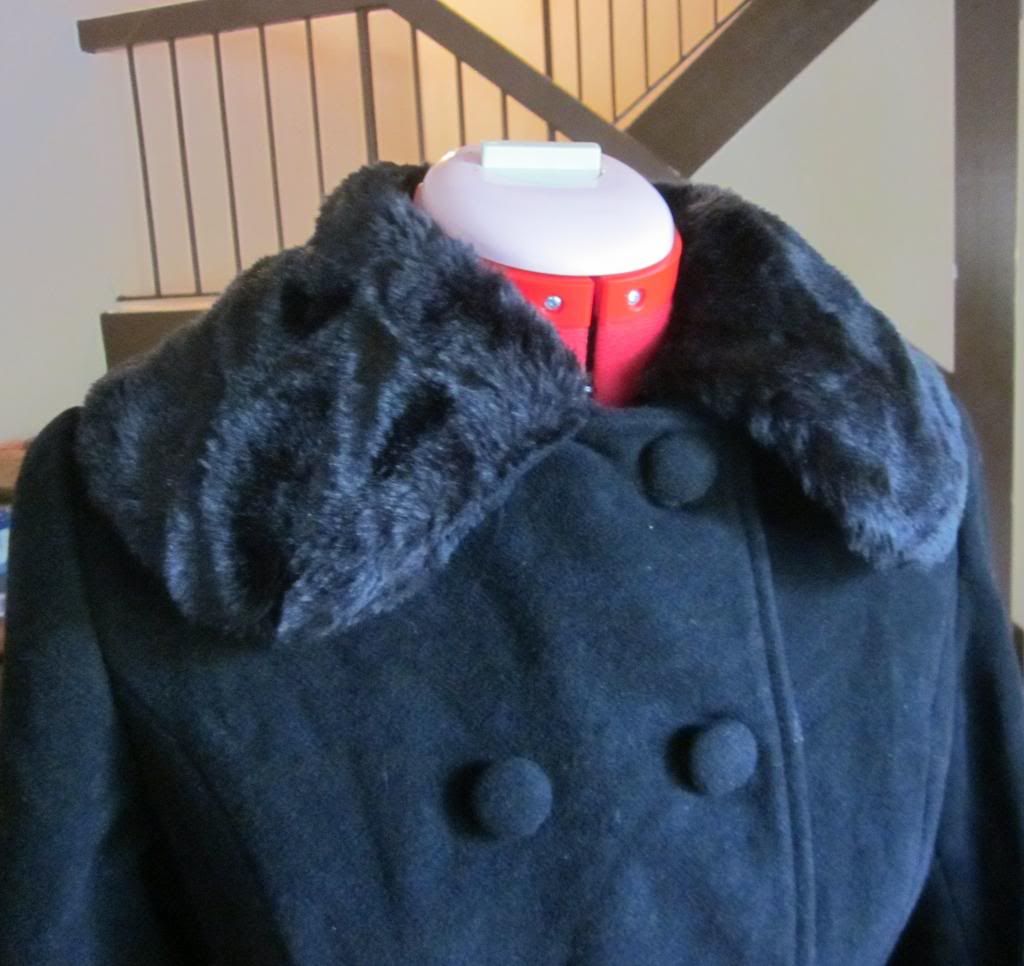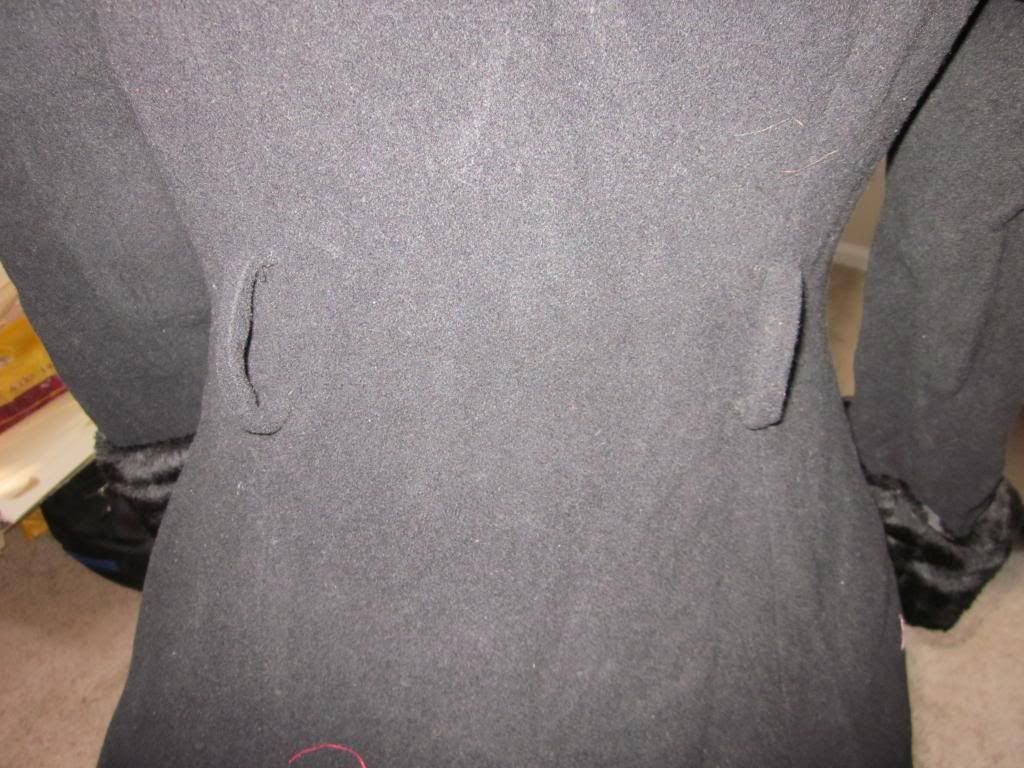 Size: XL - arm length 23", Length from shoulder 34.5", but is about 37". Fur collar and wrist muffs are removable.
Condition: First owner, worn a few times, good/like new condition. Very warm wool blend and lined
Price: 75 USD within US, 130 USD intl via EMS (sorry it's really large)




Accessories



Angelic Pretty

Elegant Logo Embroidery Bowtie Blouse


Proof: 1, 2, 3


Sizing:

Hello Lace


Condition: Good, no pit stains




Within US Shipping Price: 75 USD, 100 USD intl priority




Angelic Pretty Royal Queen Blouse SOLD & SHIPPED


Proof: 1, 2, 3


Sizing:

Hello Lace


Condition: Good, no pit stains, the sleeves as well and the bust was taken out by a professional seamstress, but it only added like maybe 1cm




Within US Shipping Price: 75 USD, 100 USD intl priority




Victorian Maiden Corset - SOLD & SHIPPED


Proof: 1, 2, 3
Size: (LAIN FLAT) Arm hole 6.25", length from back to bottom is 15", 16.5" across
Condition: Purchased off CC, used, but good
Price: 55 USD within US, 80 USD intl vis priority international

Angelic Pretty Dream Sky tights in Navy


Proof : 1
Size:Angelic Pretty
Condition:NWOT, never tried on
Price: 50 USD within US, ask for intl


Alice and the Pirates Black Patchwork tights - SOLD & SHIPPED


Proof: 1
Size: Lolibrary
Condition: Worn once
Price: 40 USD within US, ask for INTL



Baby the Stars Shine Bright Hexenhaus OTK - SOLD


Proof: 1, 2
Size:Baby SF
Condition: NWT
Price: 35 USD within US, ask for INTL

Angelic Pretty Black flower detail socks - SOLD & SHIPPED


Proof: 1
Condition: like new
Price: 20 USD within US, ask for INTL

Muchacha Achachamu Cat Purse SOLD & SHIPPED



Proof : 1
Size:LxWxH, 9" x5"x6.4"
Condition: NWOT
Price: 40 USD within US, ask for INTL

Swimmer Gloves SOLD & SHIPPED


Size: Regular?
Condition: Bought off the comm sales ages ago, worn once? Good condition
Price: 15 USD within US, ask for INTL

Axes Femme Book Purse SOLD & SHIPPED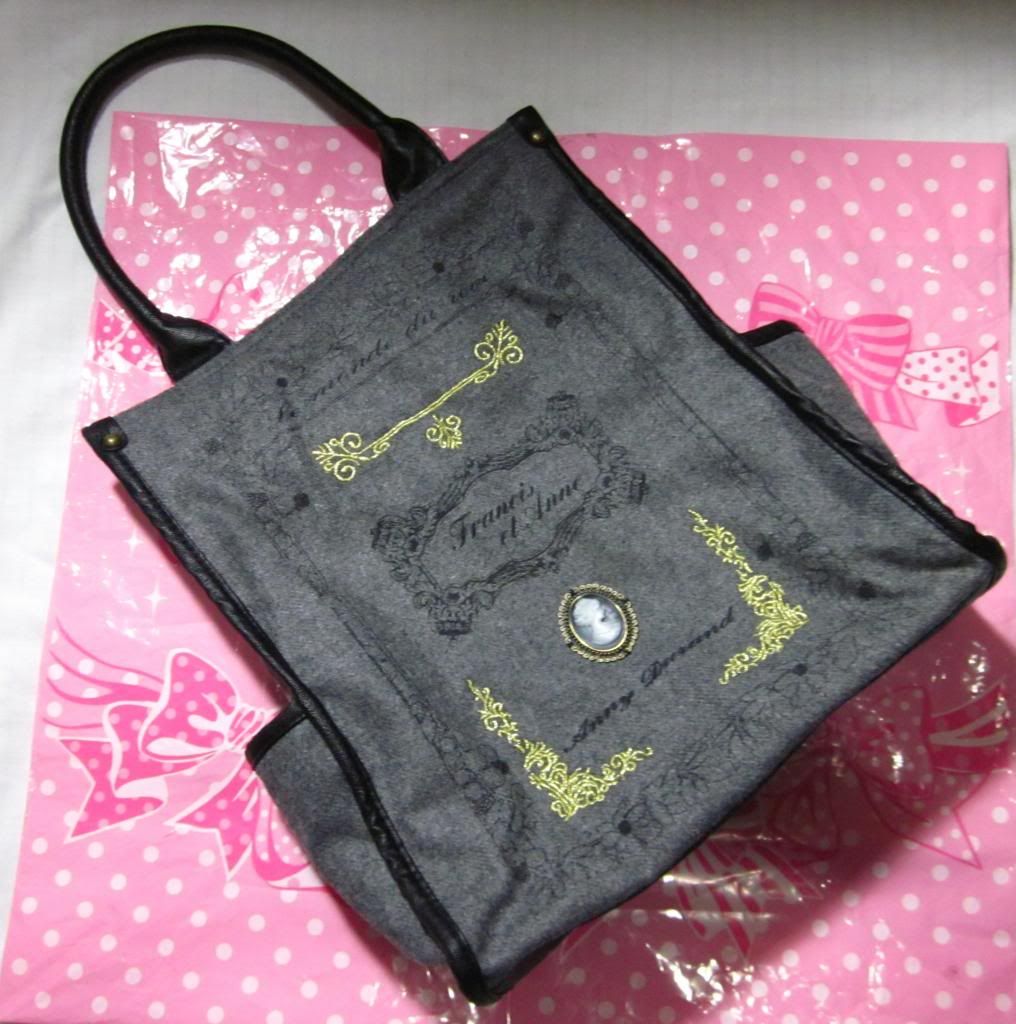 Condition: NWOT
Sizing: LxWxH, 13inx11inx4in
Price: 23 USD within US, ask for INTL


SS Cross Strap Shoes SOLD & SHIPPED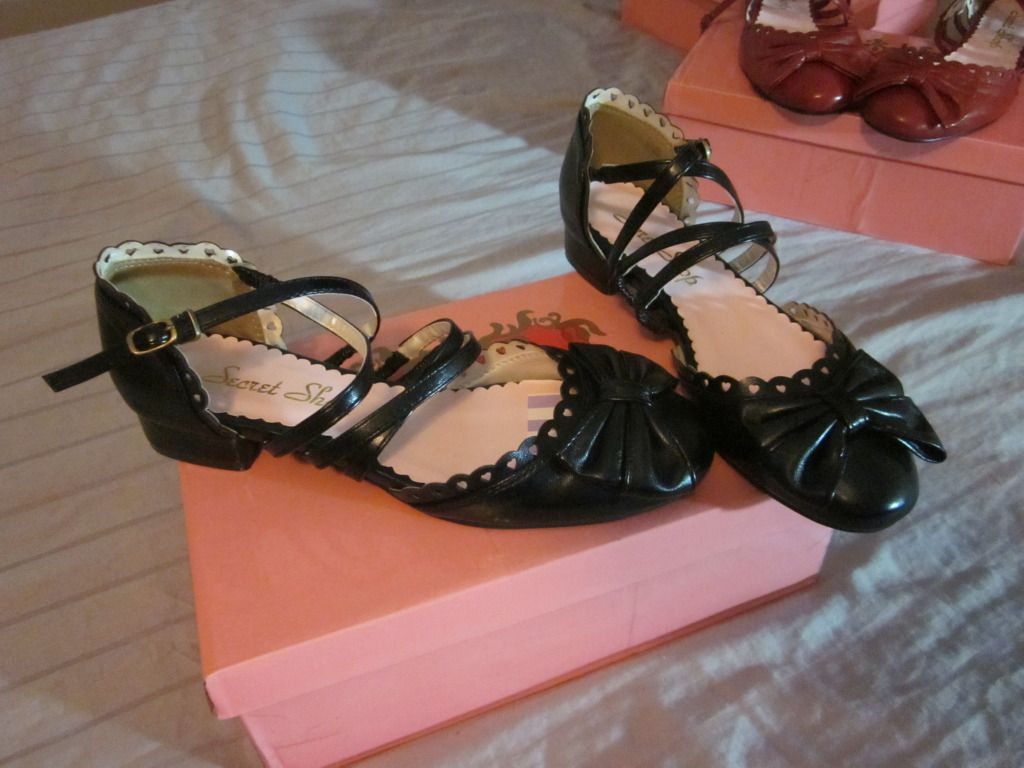 Condition: New Black


Size:L , 24.5 cm, US 8, best for narrow feet
Price 35 USD within US, ask for INTL

###########################################################
**********************************Damaged Items**************************************
PLEASE READ ALL DESCRIPTIONS CAREFULLY BEFORE PURCHASING


Alice and the Pirates Vampire Forest Dress Fabric SOLD & SHIPPED

Condition: I purchased this on the comm sales, but the previous owner failed to mention the extensive alteration to the dress. The dress was in un-wearable condition. Also, all the alterations was made in purple thread, so that had to be fixed.The dress was taken out and all of the elastic as well as the shirring was busted. The lace was in faded poor condition. The fabric is in okay condition, but it looks like it has been put through the washer a few times. The waist ties are gone, I believe they were just chopped off and sewn over. I was planning on replacing the lace and shirring, but I've decided to sell it instead. I carefully seam ripped off most of the lace, most of the shirring and elastic, and have detached the front panel from the skirt. The skirt needs to realigned and re-gathered to get the dress back to regular size. This would be a great project for an intermediate/advanced seamstress. I would not recommend fixing this dress to someone new to sewing, unless you have a lot of time to learn a few techniques. I can include the removed lace if prefered.



Price: 50 USD within US, ask for INTL

Moi Meme Moitie White lace top - SOLD & SHIPPED
Condition: Purchased from CC. The top is old, and small, like no greater than 32-33" bust small. I was going to put in a shirring panel, but got lazy. I've carefully seam ripped out an edge, but it can be put back together. The top is old, but in okay condition. It has some pilling and yellowing. It also has a back zipper.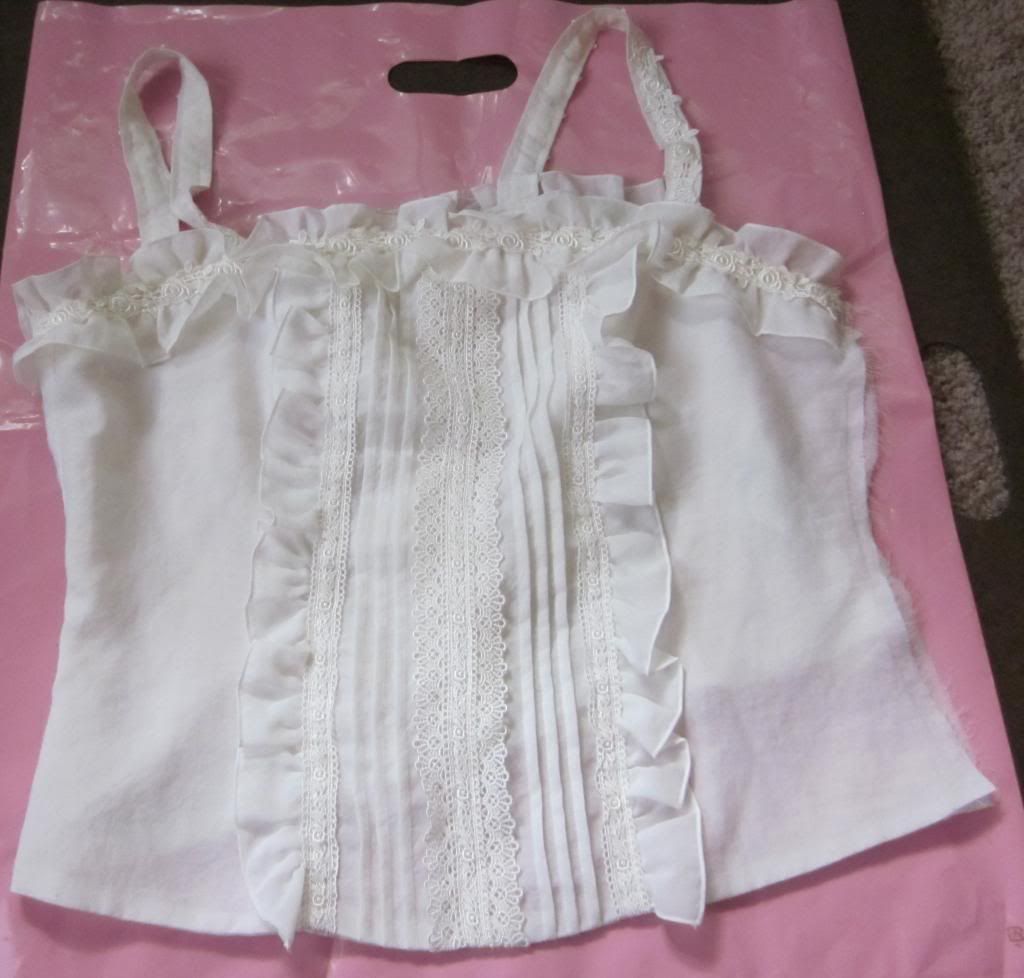 Price: 20 USD within US, ask for INTL
**********************************Damaged Items**************************************
###########################################################


Free Gifts for multiple purchases! - ALL GONE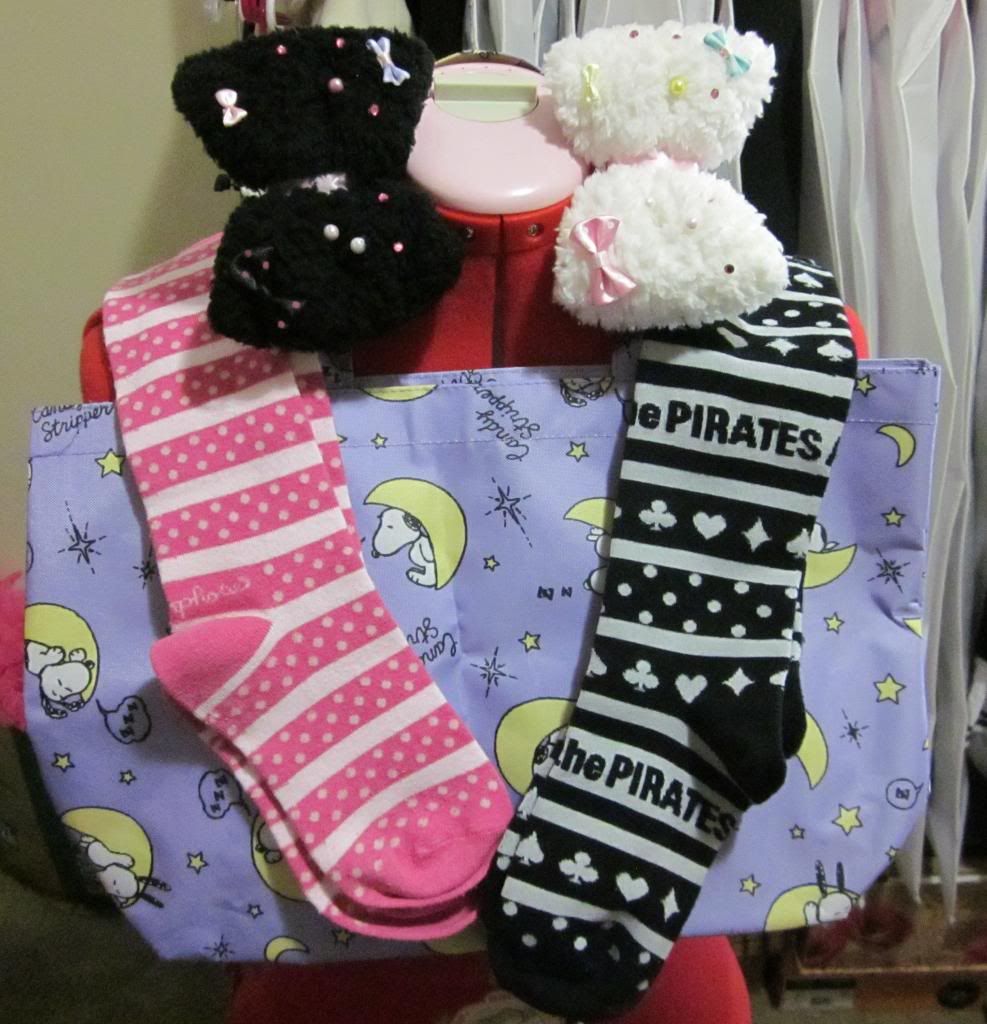 Black fluffy bow taken
Aatp Socks taken.

Thank you


Templates to exchange me feedback

✩I am the Buyer✩
❤ Type of Feedback: [Positive, Negative, or Neutral]
♡ Did the transaction happen via PM? Yes/No
❤ Communication: 0/5
♡ Accuracy of item description: 0/5
❤ Was the item shipped when agreed upon?: 0/5
♡ Packaging: 0/5
❤ Overall experience: 0/5
♡ Additional comments: [comments about this transaction]
❤ URL: http://egl-comm-sales.livejournal.com/22004863.html

✭I am the Seller✭
♡ Type of Feedback: [Positive, Negative, or Neutral]
❤ Did the transaction happen via PM? Yes/No
♡ Communication: 0/5
❤ Payment time: 0/5
♡ Overall experience: 0/5
❤ Additional comments: [comments about this transaction]
♡ URL: http://egl-comm-sales.livejournal.com/22004863.html