-I take: Paypal, money order or check, possibly trades
-Shipping: I ship internationally, please leave your zipcode or country when inquiring.
-Shipping is NOT included in prices. Small items start at $3 shipping.
-Paypal fees are NOT included in prices.
-Feedback: http://eglfeedback.livejournal.com/1640804.html
-FIRST TO PAYPAL GETS IT, NO EXCEPTIONS!!!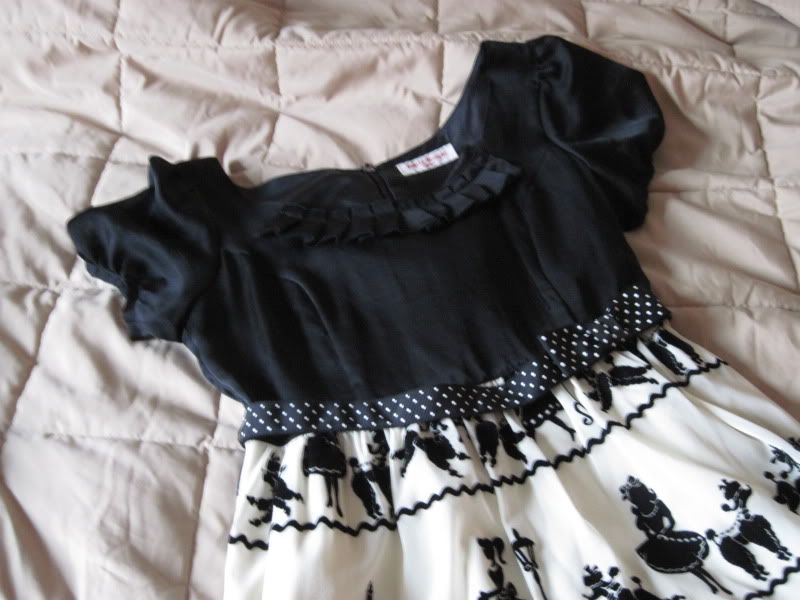 ETC OP: Poodles! Comes with cute detachable polka dot ribbon belt. This is tricky to clean.. it had stains when I got it, like tea or coffee in 3-4 spots. I removed them, as far as I can tell, with a Tide pen. I also steam cleaned the bodice and the lining. It has some pulls on the sheer skirt overlay. No shirring, measurements flat are: 28.5" from front neckline to hem. Bust 16.25", waist 14.25". $110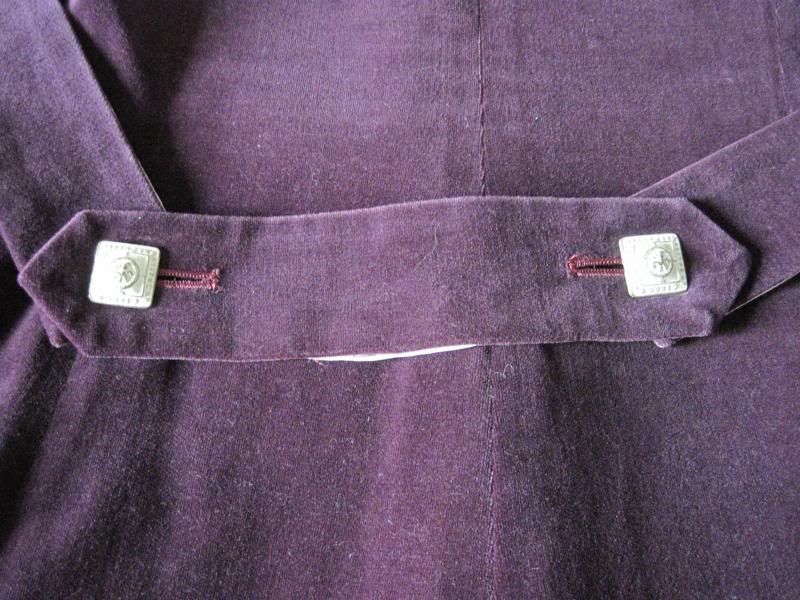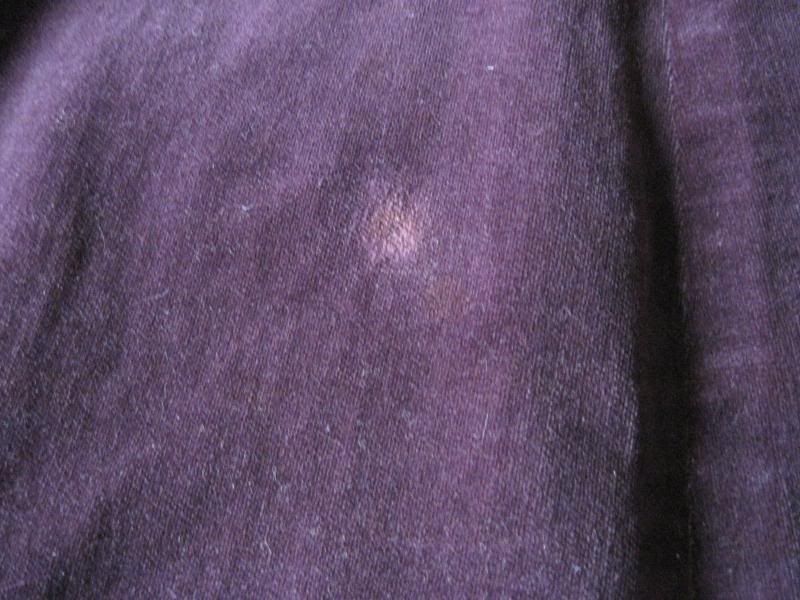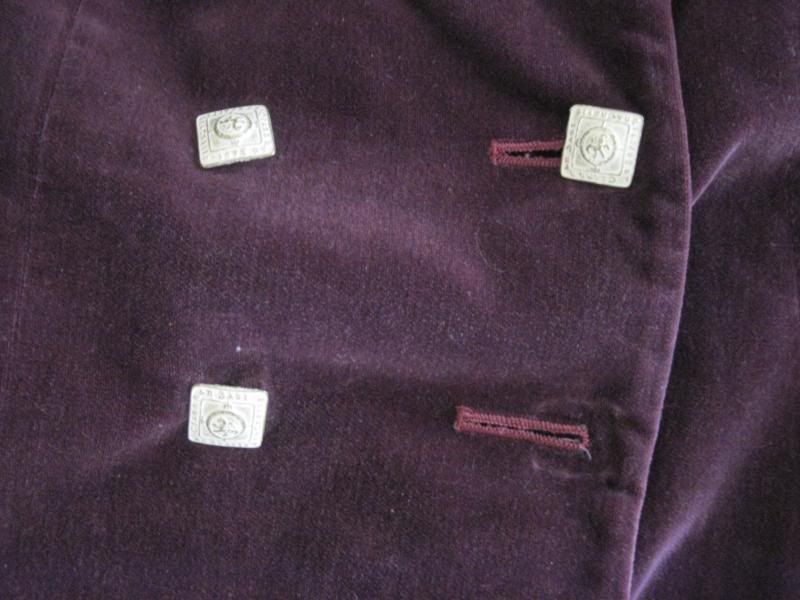 Jane Marple overdress - nice velvet overdress! Can also be a JSK. Unshirred. Has a small light discolouration on the back. It's not really that noticeable. Unfortunately, when I went to measure this I realized a button is missing. I only wore this once and it didn't fall off then so I guess it fell off when I was moving some time. The easiest thing to do would probably be to take the buttons off the back waist tie and replace them and use one to replace the front button. Flat measurements - waist and bust about 17". $40 SOLD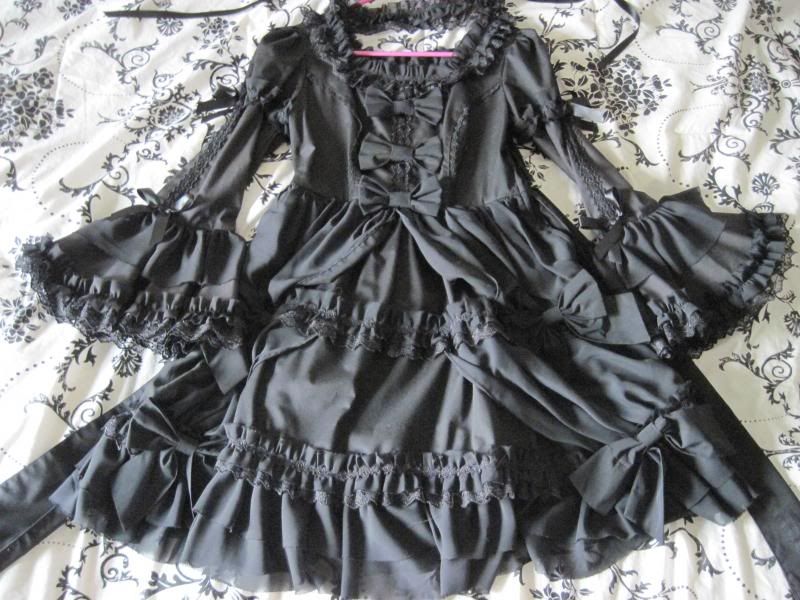 Bodyline Hime OP: worn 3x. I put it in the dryer with some dry cleaner's secret to clean it and when it came out, the chiffon trim was frayed.. which I should have considered.. so that was really stupid. Otherwise, it's fine. Includes detacheable sleeves, detacheable waist ties, and choker. $30 SOLD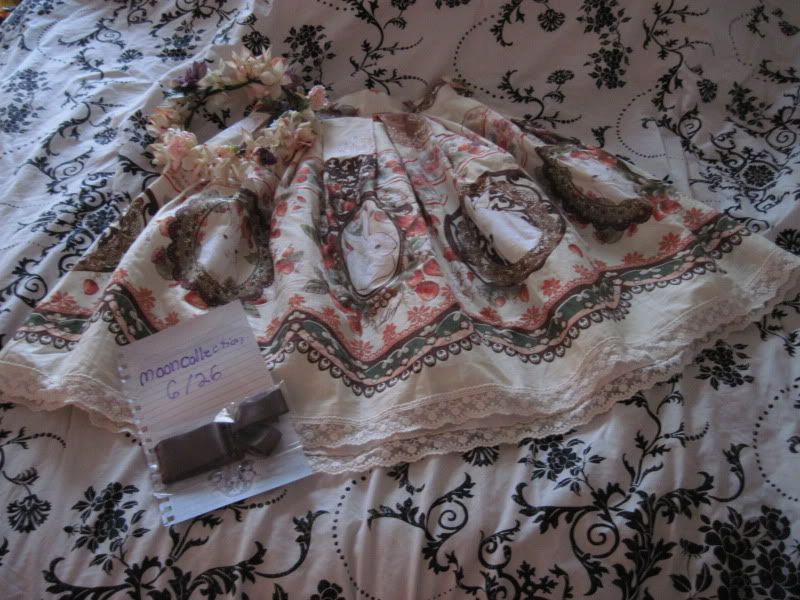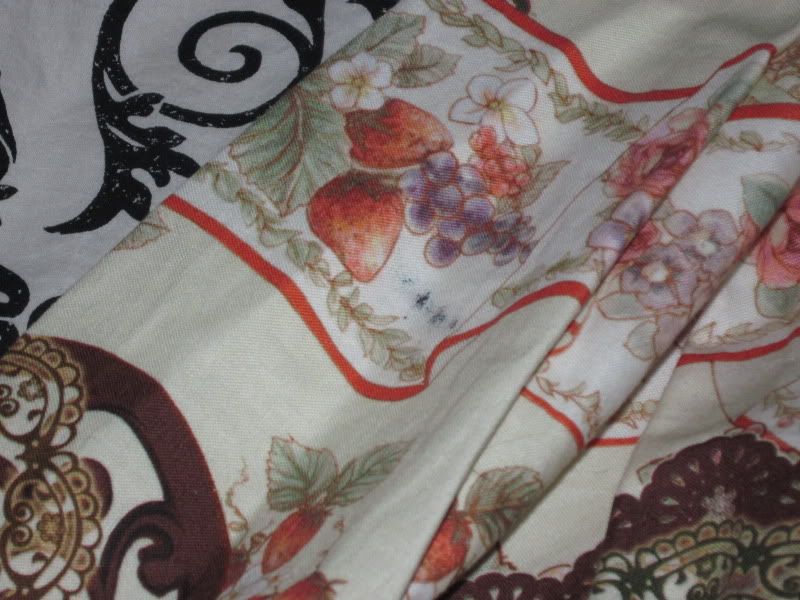 DT Gardenberries: I love this skirt, but don't do it justice. I'm open to any trades, PRINTS ONLY, less interested in classic and more and gothic and sweet. I would also trade for Gardenberries in black. You can see my lolita wishlist here for an idea of what I like (mostly AP and Moitie): http://pinterest.com/kuragehime/lolita-wishlist/
This doesn't mean I want to direct trade for any item on that board... feel free to offer stuff not there as well

The skirt has an imperfection like a marker or some ink got on it. It comes with the ribbon belt, but the thinner piece was cut down by me. It wouldn't really tie into a nice bow anyway. Worn for a few hours by me, but didn't touch my skin at all, and was purchased secondhand.
As a bonus, I'll throw in a handmade flower crown I made to match!
Stretches to about 16.5" flat.
Domestic traders highly preferred. I will ship priority with tracking, insurance, & signature confirmation and request the same in return.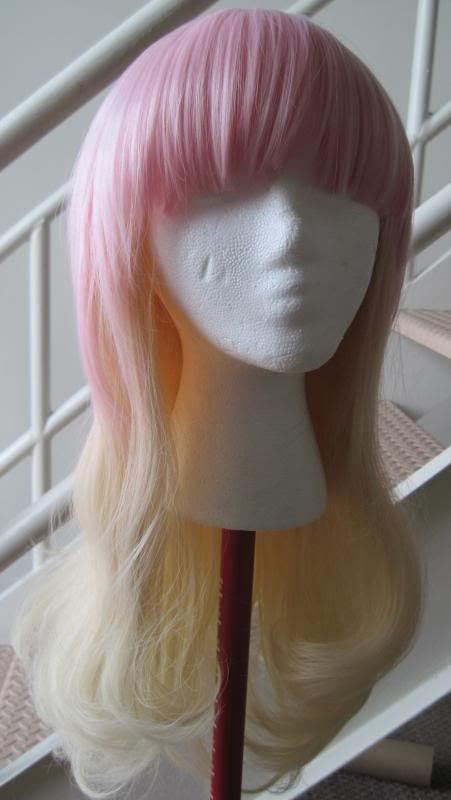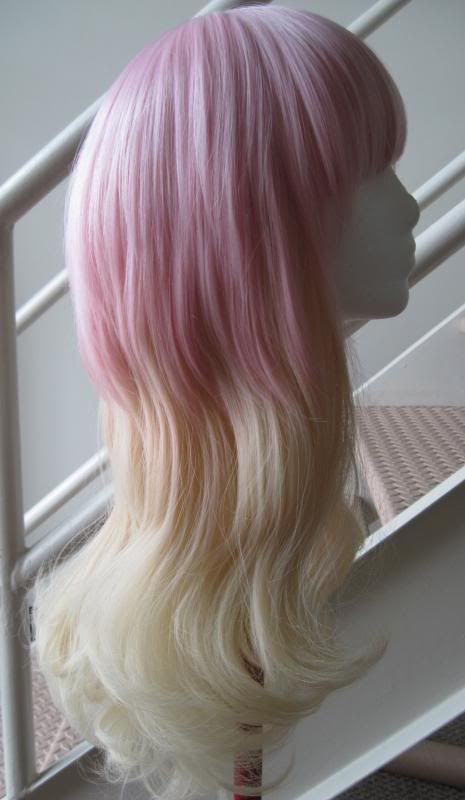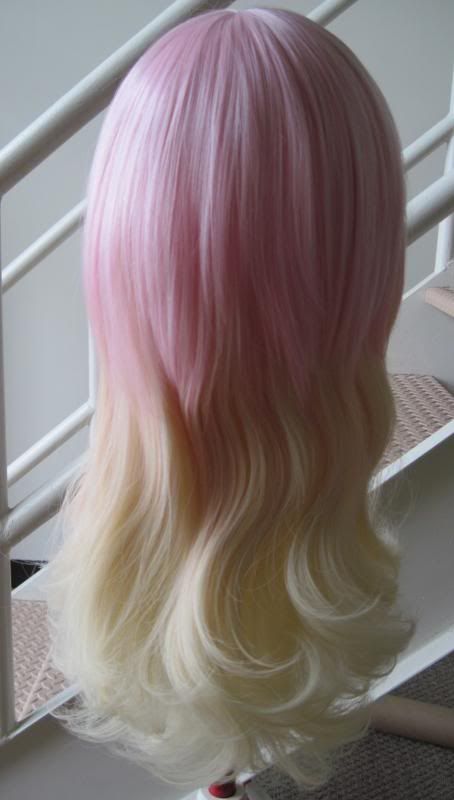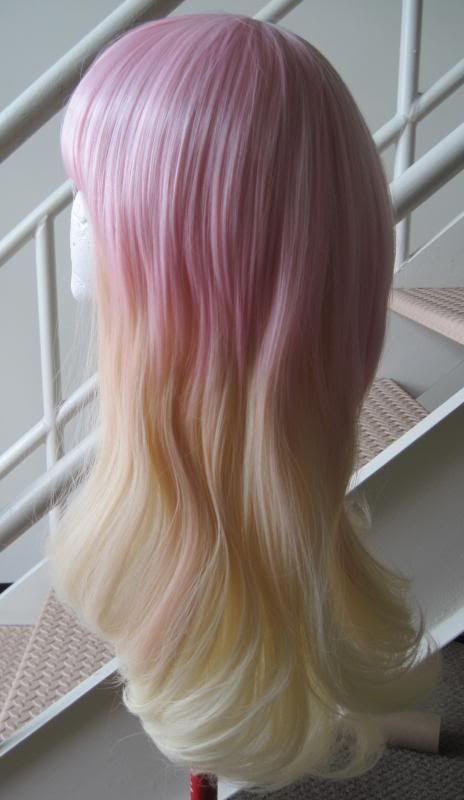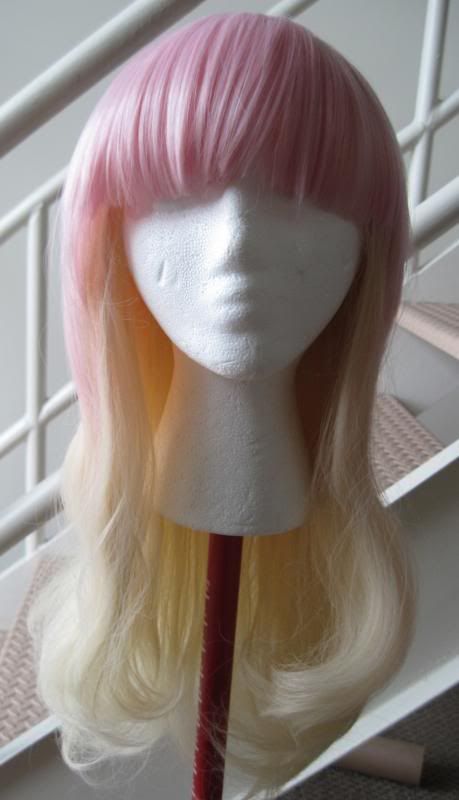 Mintymix wig: I bought this secondhand and it looked nothing like the stock photos. There was no blending or gradient like on mintymix's website. It really looked like a blunt bob wig stuck on top of a wavy blonde wig. I did a bunch of cutting and some dying and got it to look like this.. it looks much better now. The blending isn't perfect but it's MUCH nicer. I don't think the dye will rub off, I wore it once and it didn't, but maybe don't store it next to white things. $22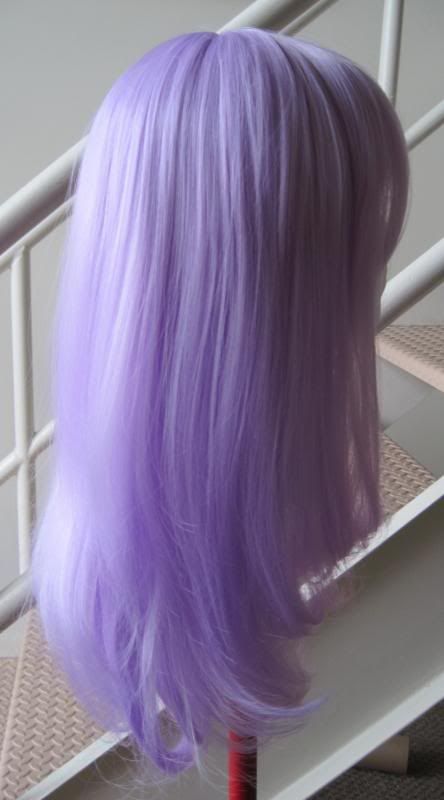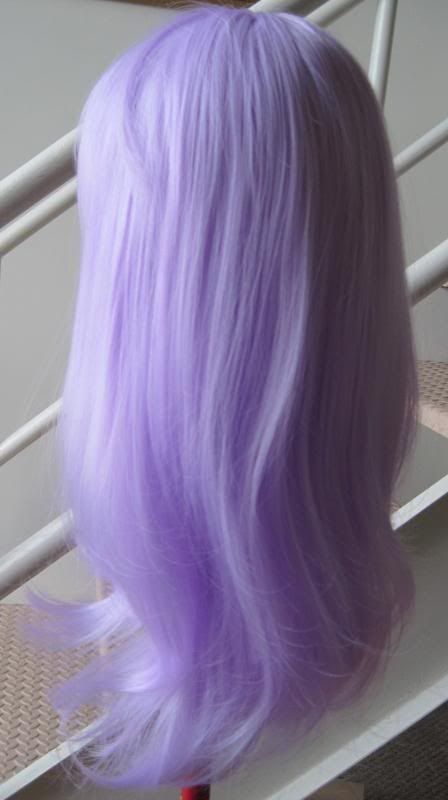 Lavender wig: Did a bit of styling on this including using dry shampoo to mitigate some of the shinyness and a little bit of hairspray, and cutting the bangs, they are quite short. Wore 1x. $15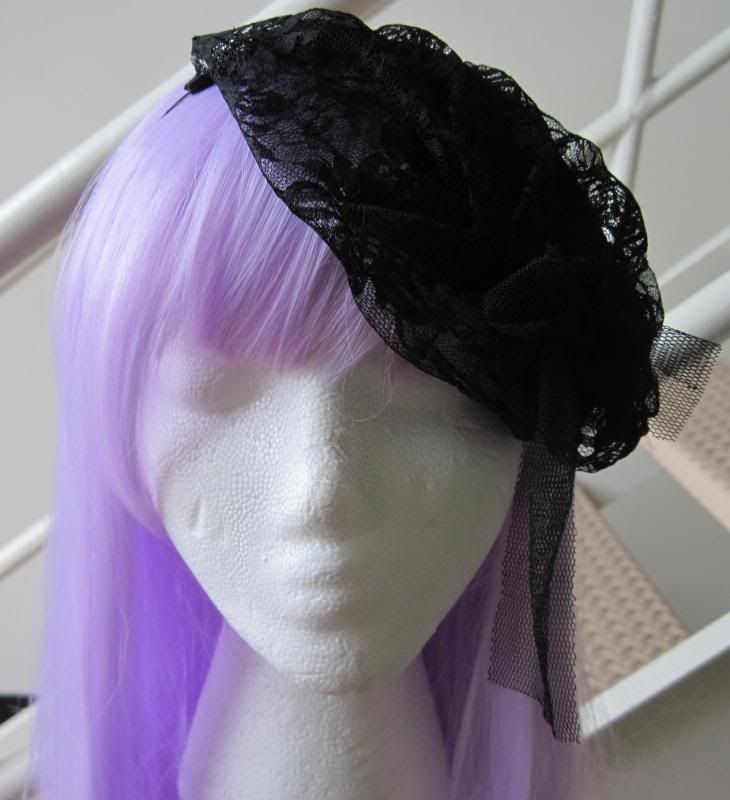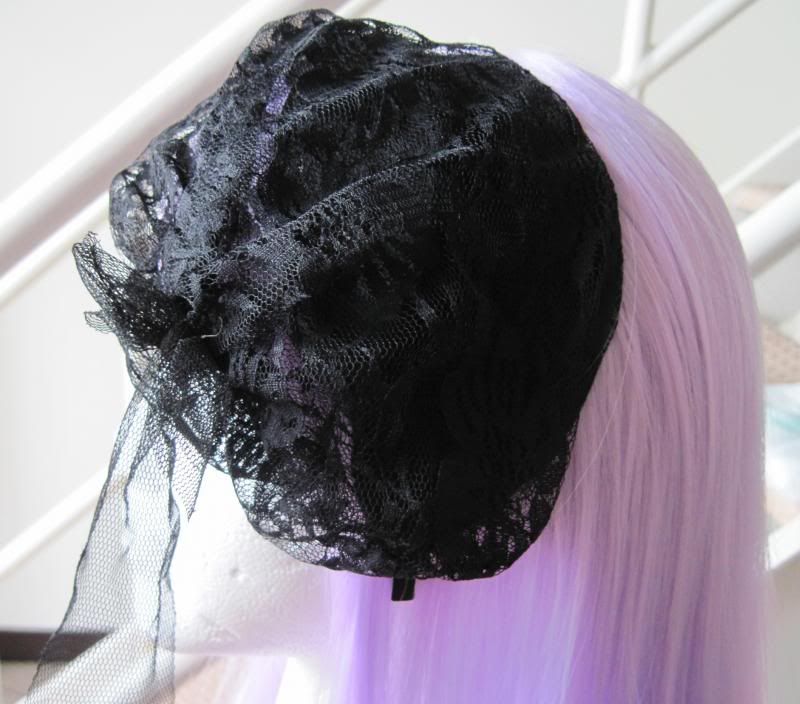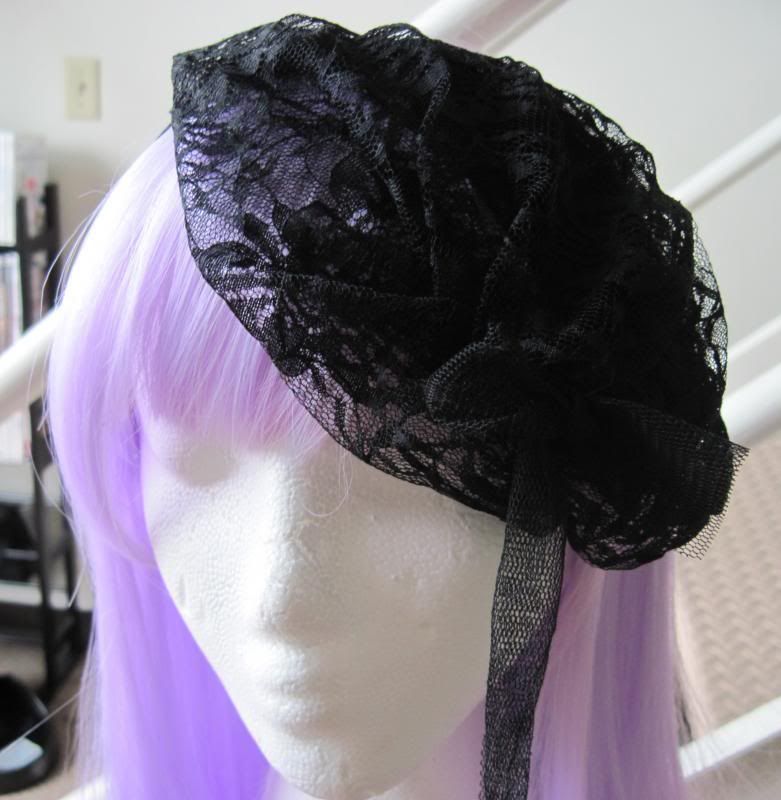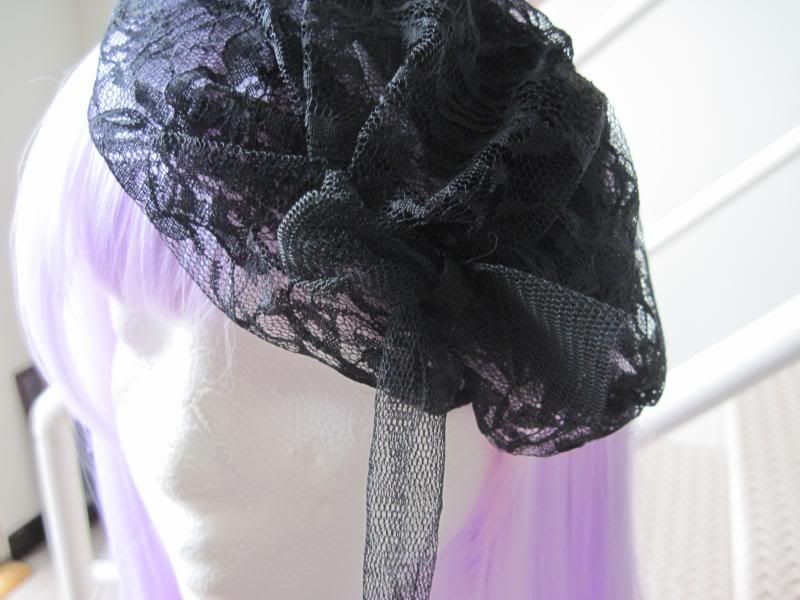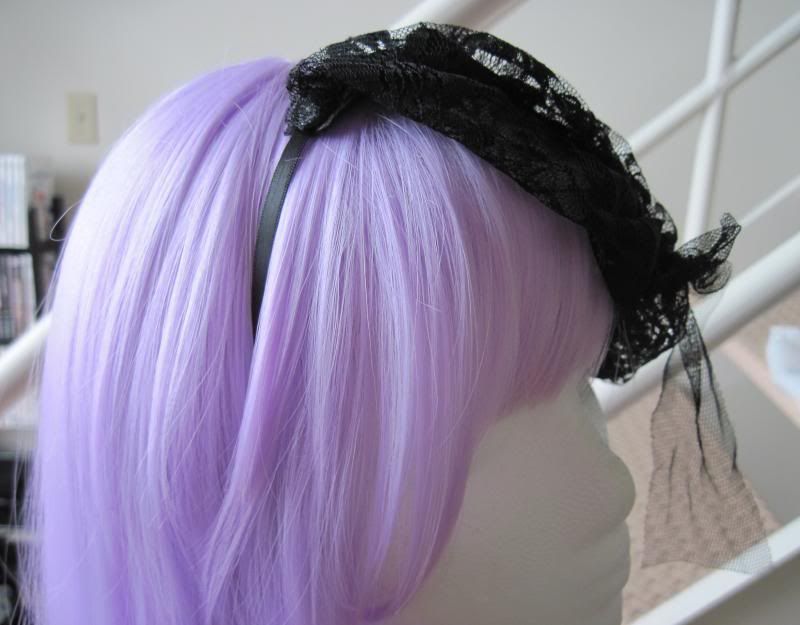 Gothic hairpiece: I bought this from a local shop, it's very unique and perfect for either gothic or classic! Sort of like a fascinator. Never worn. Very delicate. $20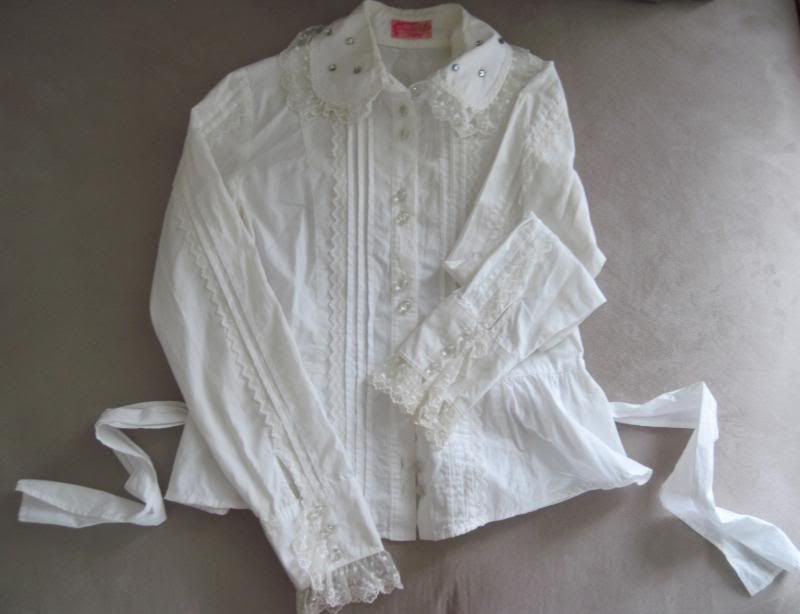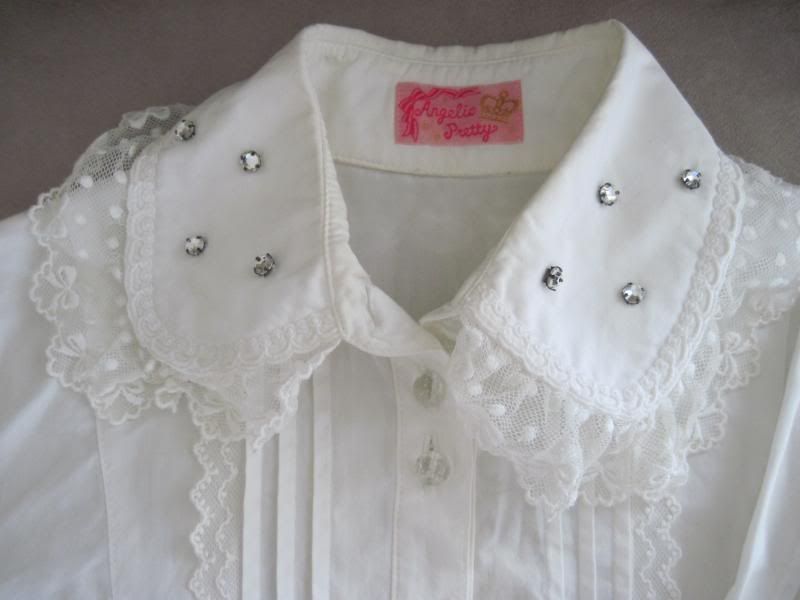 Angelic Pretty blouse - old blouse, as you can tell by the tag. It's nice except for a small stain on the sleeve. Probably removable by bleach pen but I don't have one! Unshirred, max bust 34". $40.





Offbrand hair accessories: $1 each or free with any purchase. ALL EXCEPT PEARL are SOLD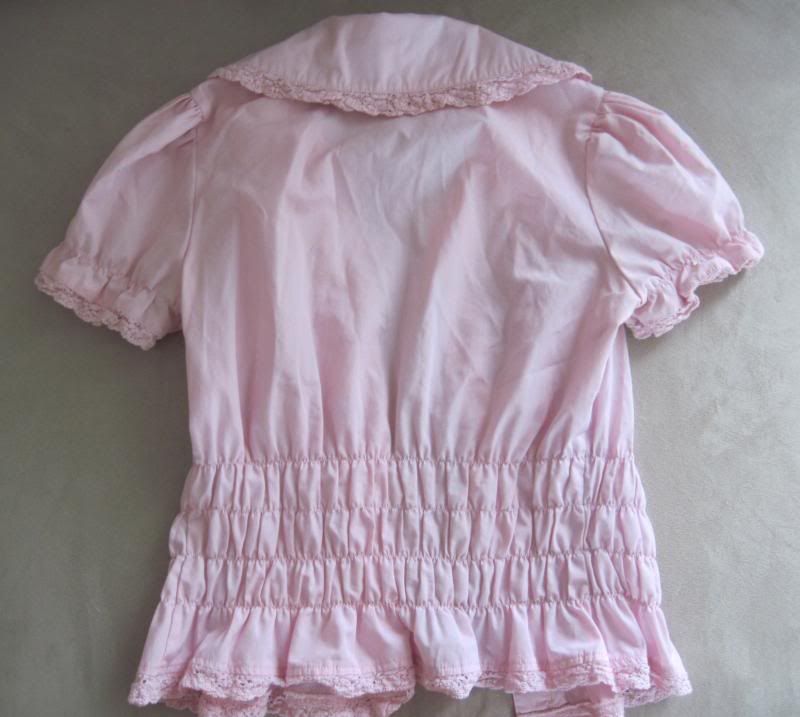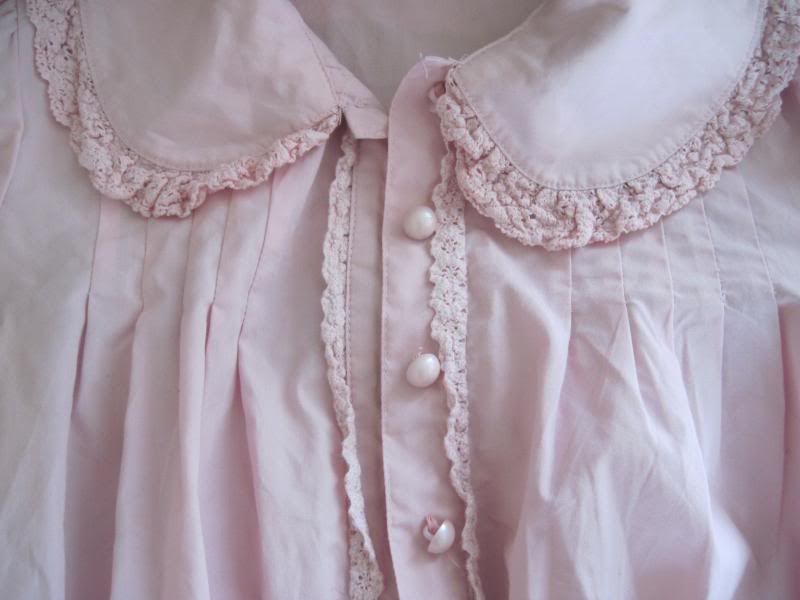 Bodyline blouse: Color is really inbetween dusty rose and light pink. Fully shirred, bust is 19.5" laid flat. $23 SOLD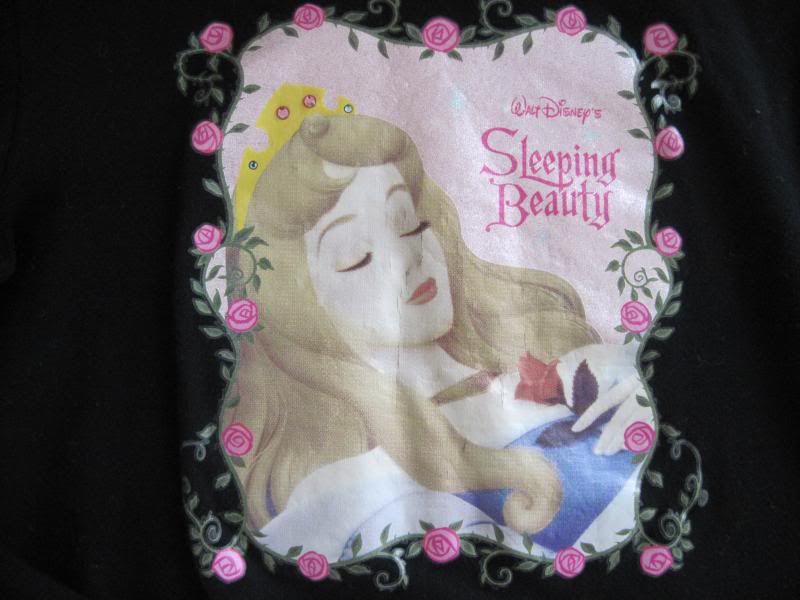 Shirley Temple Sleeping Beauty cutsew: front graphic is a little cracked. Max bust 34" length over 18" $35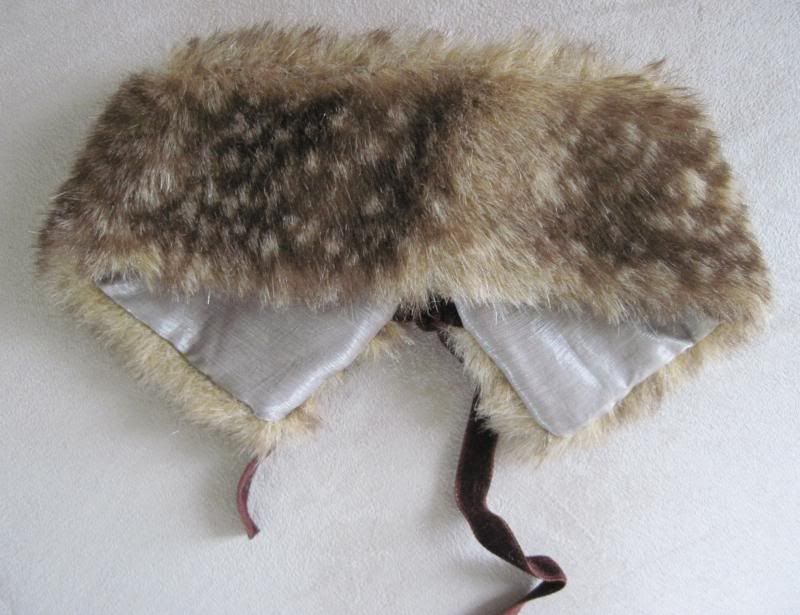 Fawn collar: from an Etsy shop no longer in business. (pretty sure it's faux fur) $35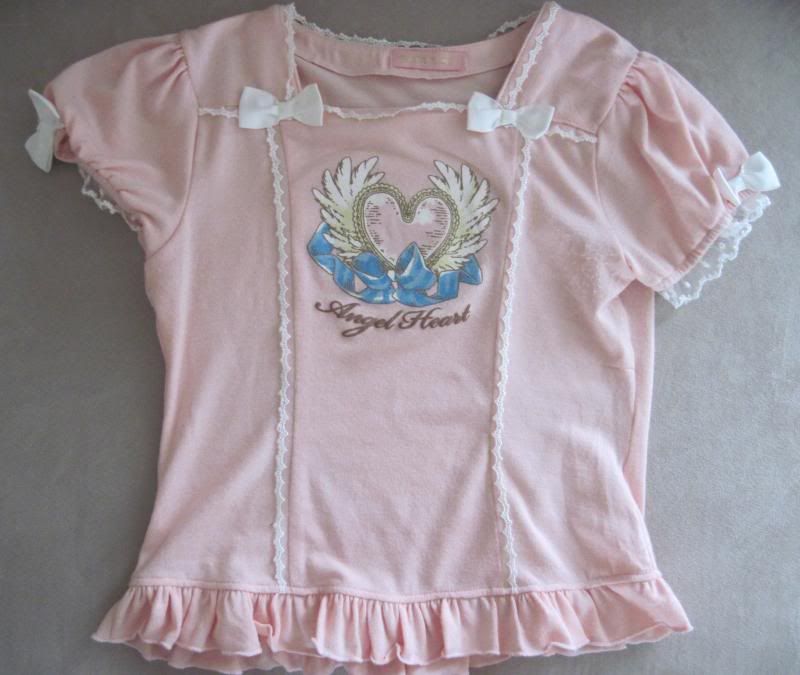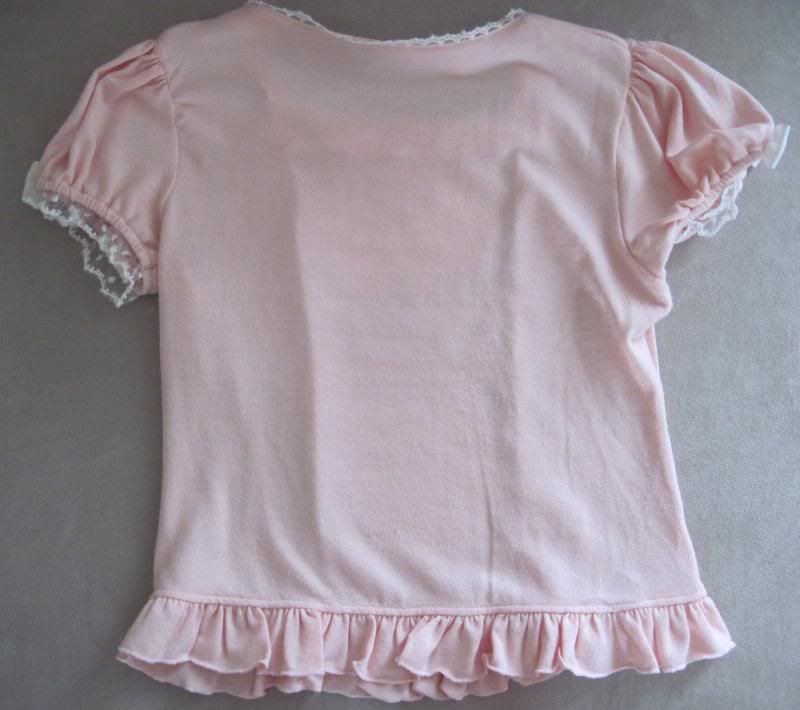 Bodyline cutsew - wore it a couple times $10