I only accept Paypal.

All prices are in USD.

I ship from Pennsylvania.

I have one dog but all items will be cleaned and pressed before shipping.

Feedback
Hello Lace page
Condition: Good
Price shipped to US: $70
Price shipped international: $75
A very good cardigan for cool Spring and Fall days. It is surprisingly very warm. It's very comfy and I love it to death but it just doesn't flatter me very well.
I'm not sure the exact measurements but I would say the max is around 38 inches in the bust and 32 inches in the waist.

Fan+Friend Straw Purse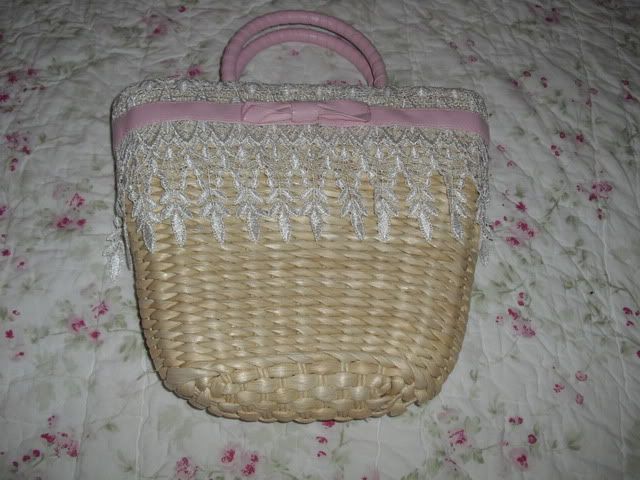 Price shipped to US: $30
Priced shipped international: $40
Condition: Very gently used. Near perfect condition.

Swiss Roll Cake Earrings (bought somewhere on etsy)


Price shipped to US: $10
Price shipped international: $15
Condition: They have been worn but I have replaced the metal part so they are as clean as if they were brand new.

In The Starlight Alice Bow


Price shipped to US: $23
Price shipped international: $28

WTB: Angelic Pretty Whipped Magic OP

Please help me find my dream dress! This is the colorway I'm looking at specifically but I would be willing to look at any color for the right price. I only want the OP though (and maybe the headbow)! Please do not tell me if you have the skirt or JSK because I am not interested in them!