Buquet Doll OP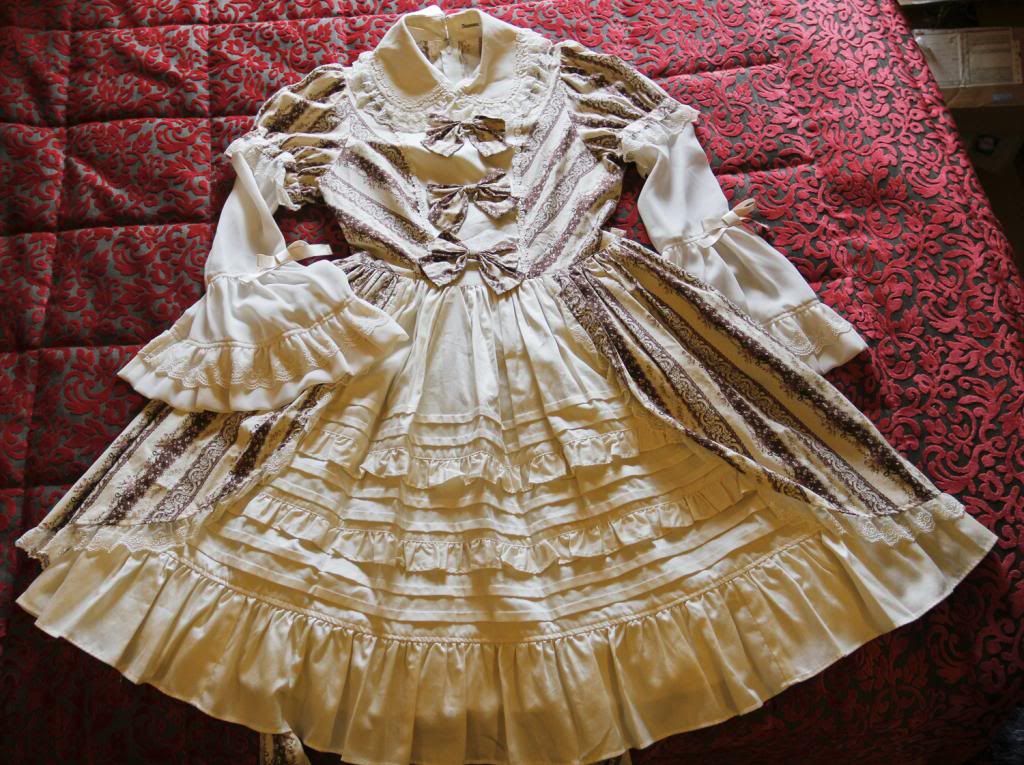 Condition: New without tags
Lolibrary:
here
Size: bust 100cm waist 78cm
Price: 150€
Polka Dot Ribbon Pullover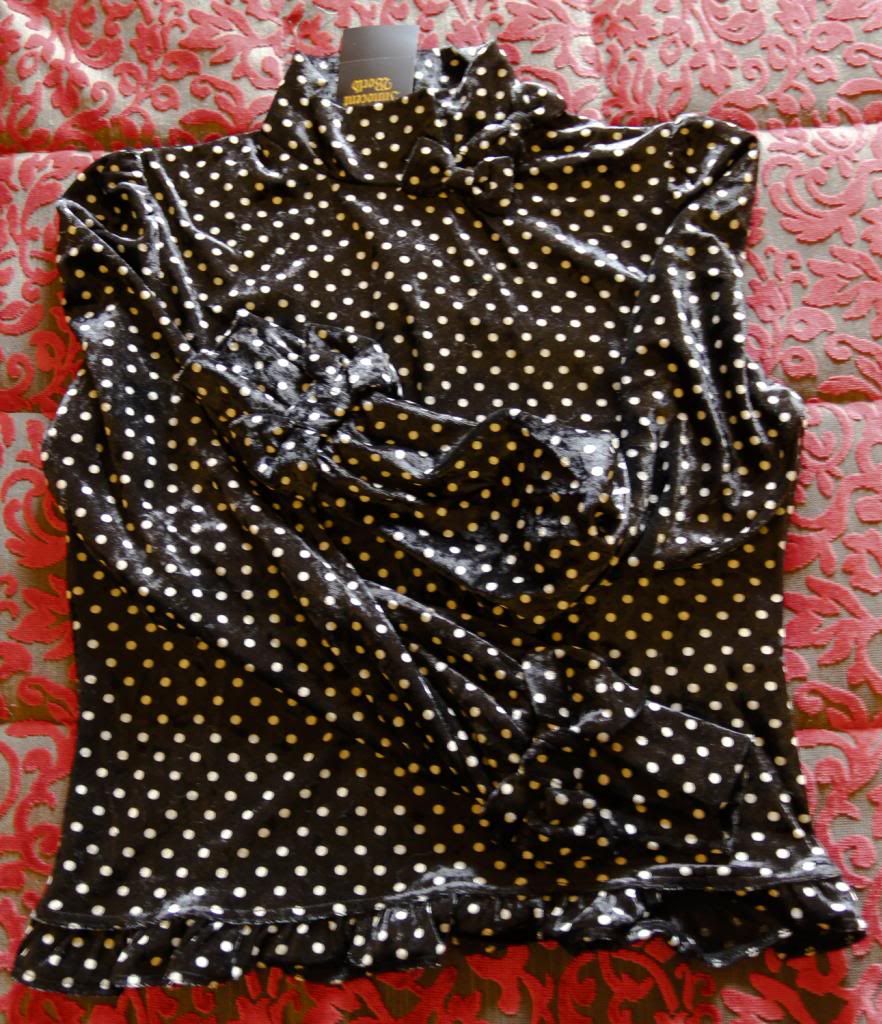 Condition: new with tags
lolibrary:
here
size: the botom seam streches until 92cm and no side zipper, quite small at rest
Price: 40€
Socks!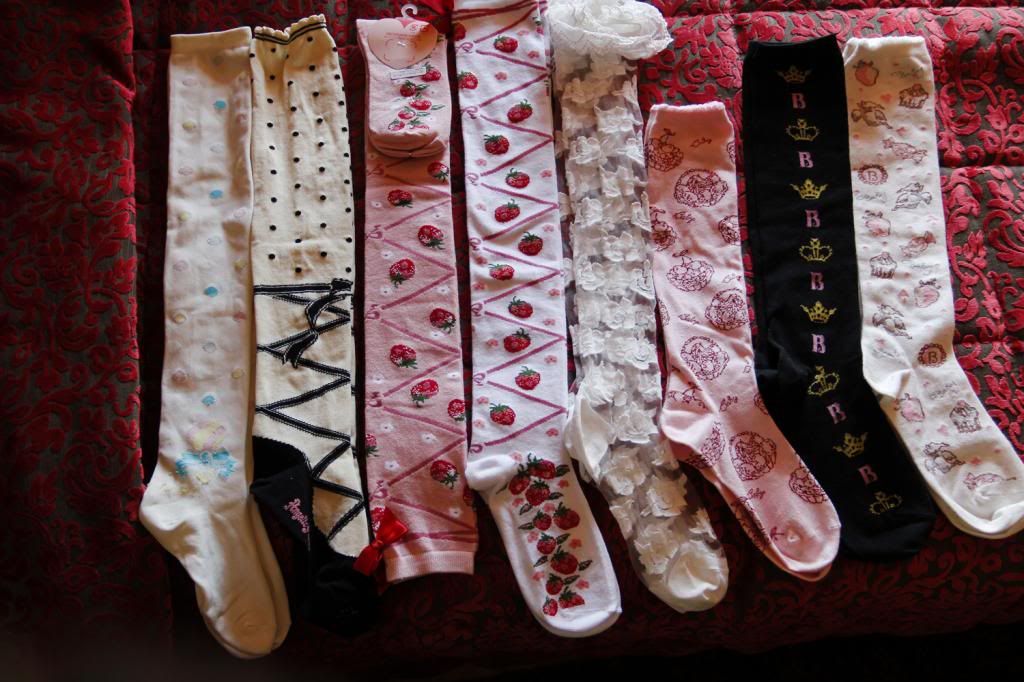 close up [AP socks]
;
close up [Ansie Socks]
;
close up [btssb pink]
;
close up [btssb crowns]
;
close up [btssb ghosts]
1. Metamorphose Popping Ballons off white - as new - 20€
2. Angelic Pretty Ballerina Socks beije x black - really good condition - 20€
3. Maxim heartbeat otk's rosa - novas com etiqueta - 12€
4. Maxim heartbeat otk's branco - novas sem etiqueta - 10€
5. BTSSB Ansie Rose otk's - como novas - 27€
6. BTSSB pink knee highs (don't know the name) - as new - 15€
7. BTSSB knee highs with crowns and logo - as new - 15€
8. BTSSB knee highs with ghosts and candy off white - as new - 15€
AatP Vanilla Babydoll JSK Navy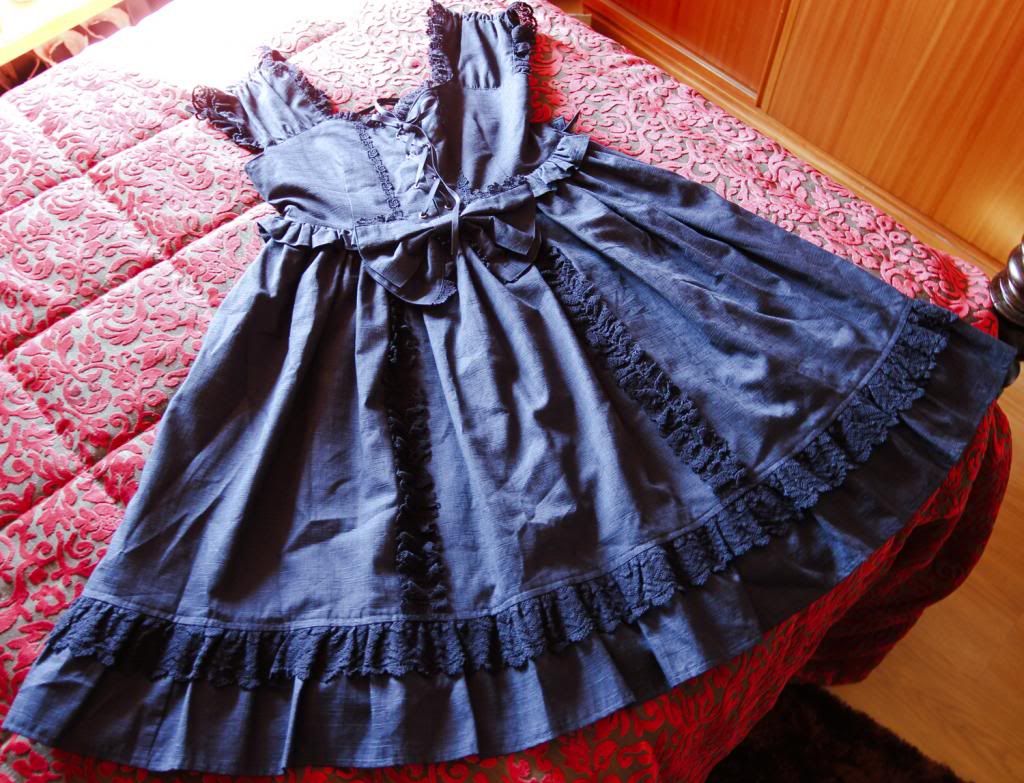 Condition: as new bought second hand but no signs of wear at all, i did not wear it either
Info lolibrary
Size: 74cm waist 82 cm bust at reast, streches 15cm, empire waist
Price: 120€
"Jizelia Coat" Navy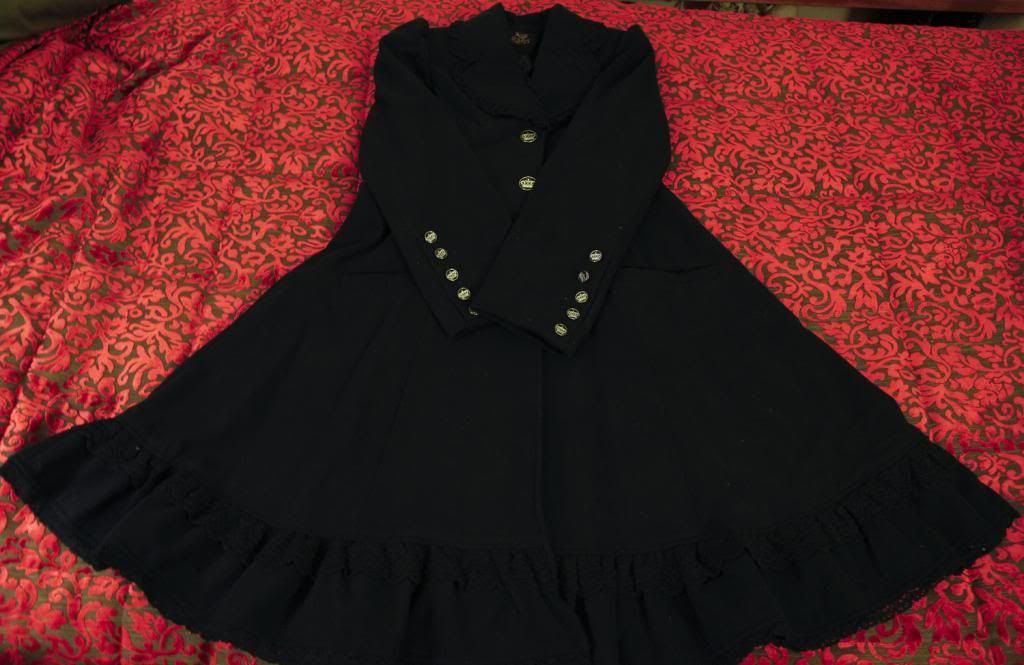 Condition: New from store
Size: 90 cm Bust 82 cm waist, no give
Lolibrar
Info
here
(measurements do NOT match)
Price: 250€ 20% 200€ more 20% 160€ (will not reduce any further)
Fairy Barrete & Letter set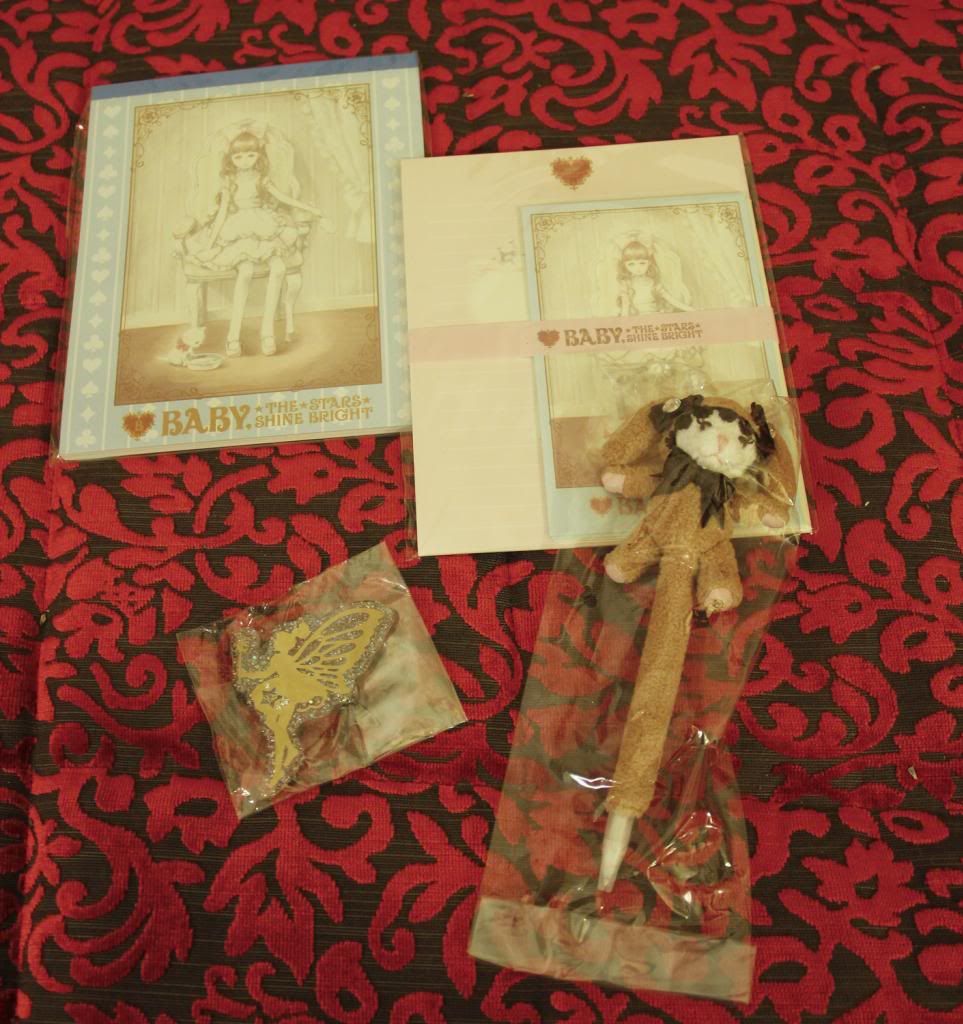 Barrete
Condition: new in the plastic
size: 8 cm from foot to end of wing
lolibrary:
here
Price: 17€
Letter Set (Pink on the right)
New in warp - 8€
WTB! /WTC!

Skirt and Jacket set
I Want this for a formal event on 16th March. I'm looking for something like this:
set 1 ; set 2 ; set 3
simple and elegant, rather dark colours but will look at beije and brown too. NO REPLICAS. off brand and high quality handmade are very welcome.
has to fit a 83cm waist and 98cm bust
Plain Navy jsk
has to fit the above measurements, no replicas.
Sales conditions:
- I'm selling to the first one leaving they're paypal address and able to pay
- Take up to 4 usefull days to ship, but i'm ususally fast
- Shipping is not included
- I have cats, no one in my house smokes
- i acept payments with paypal and european bank transfer
- i ship both normal and tracked but it's up to the buyer to choose and i don't take responsability after it leaves my hands, i only acept gif payment for untracked shipping.
- i only trade with persons that have more than 10 positive feedback for safety matters...
I have positive feedback here
http://community.livejournal.com/eglfeedback/448180.html
+57