Location: Chicago, IL, USA
Payment: Paypal
Feedback: "jolarocknrolla" on ebay
buying/selling
feedback on DOA
, on
LJ
... and now
EGL Feedback
All prices listed are BIN. prices do not include shipping. shipping w/in the usa is $8 for priority mail w/ tracking (I can do a pair of socks for $4.50 first class). Outside of the usa it's $45 for EMS, will include tracking and insurance up to $100. No trades. feel free to make me an offer if you like but i will sell to the first person who will pay the BIN.
international: sorry i cannot do first class shipping anymore, only EMS has tracking and i will not risk chargebacks. Very sorry for this policy, but i need to protect myself.
i will ship out within 5 business days of full payment.
1) Fragrant Rose Memories Vivienne JSK - black, NEW and never worn or tried on. see measurements and details here:
http://lolibrary.org/node/11727
. Asking $310 + shipping
If it doesn't sell within the next 2 days for my asking price i will consider reasonable offers so feel free to make an offer too.
Socks - please read to see which ones are available:
2)
IW white/multi crown kneesocks $17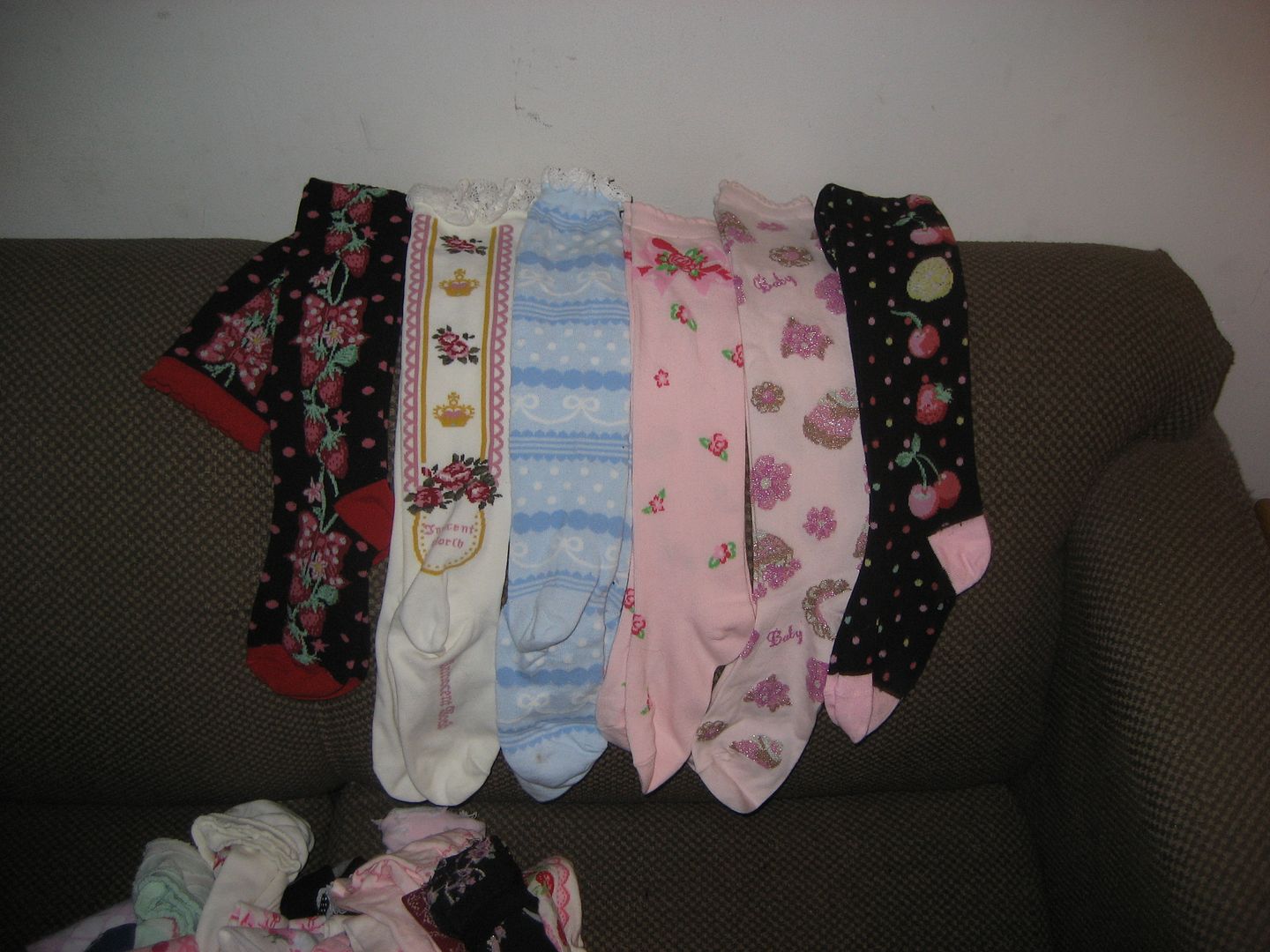 3)
Meta red/white flower socks $22 + shipping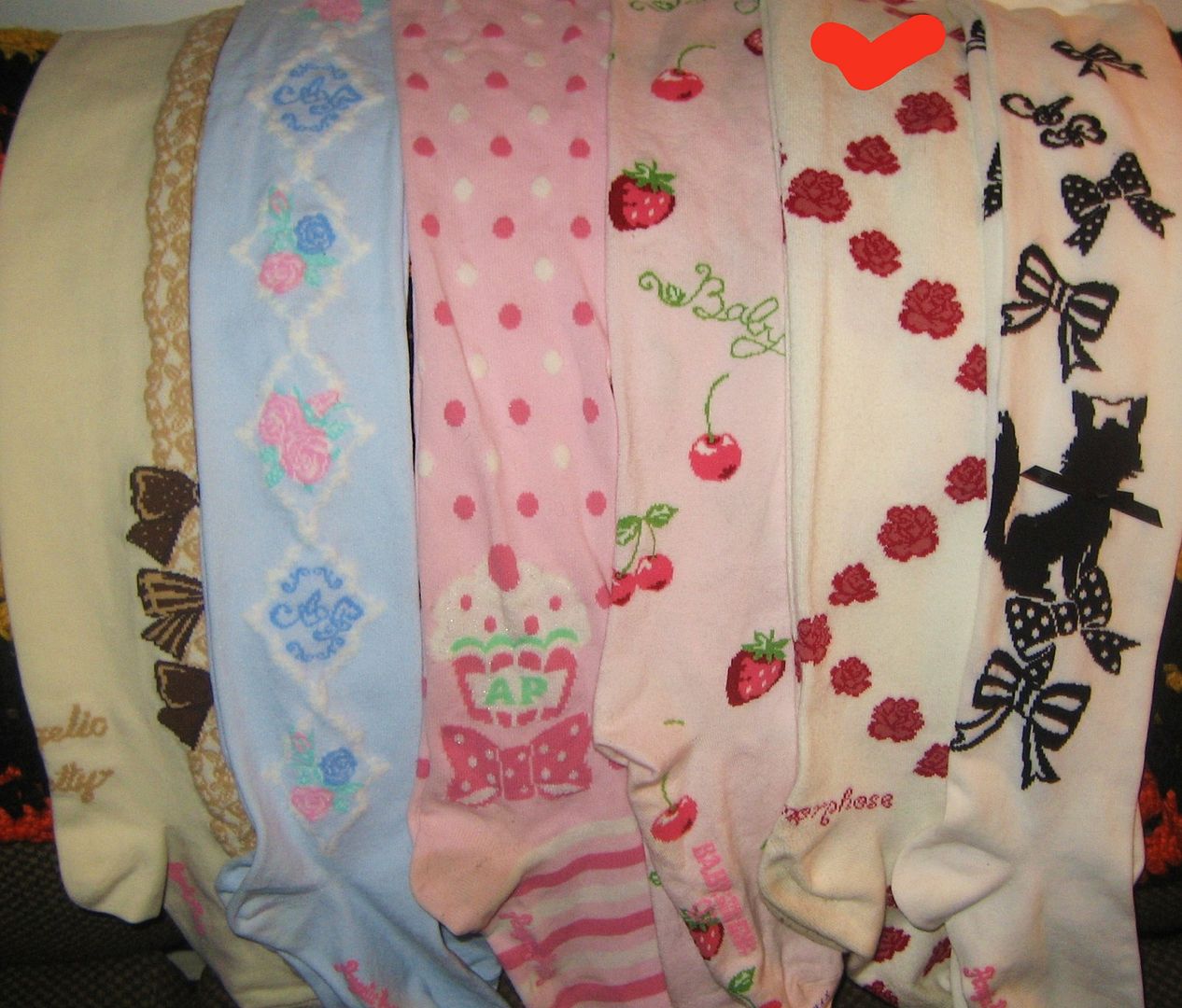 4)
IW blue flower and cream IW kneesocks $18
AP black/white heart OTKs $25
Putamuyo black w/ candy socks $18
5)
pink crown lable sweets otks $20
6)
IW Kneesocks in black/grey $17
7)
Metamorphone white and blue "name" socks $20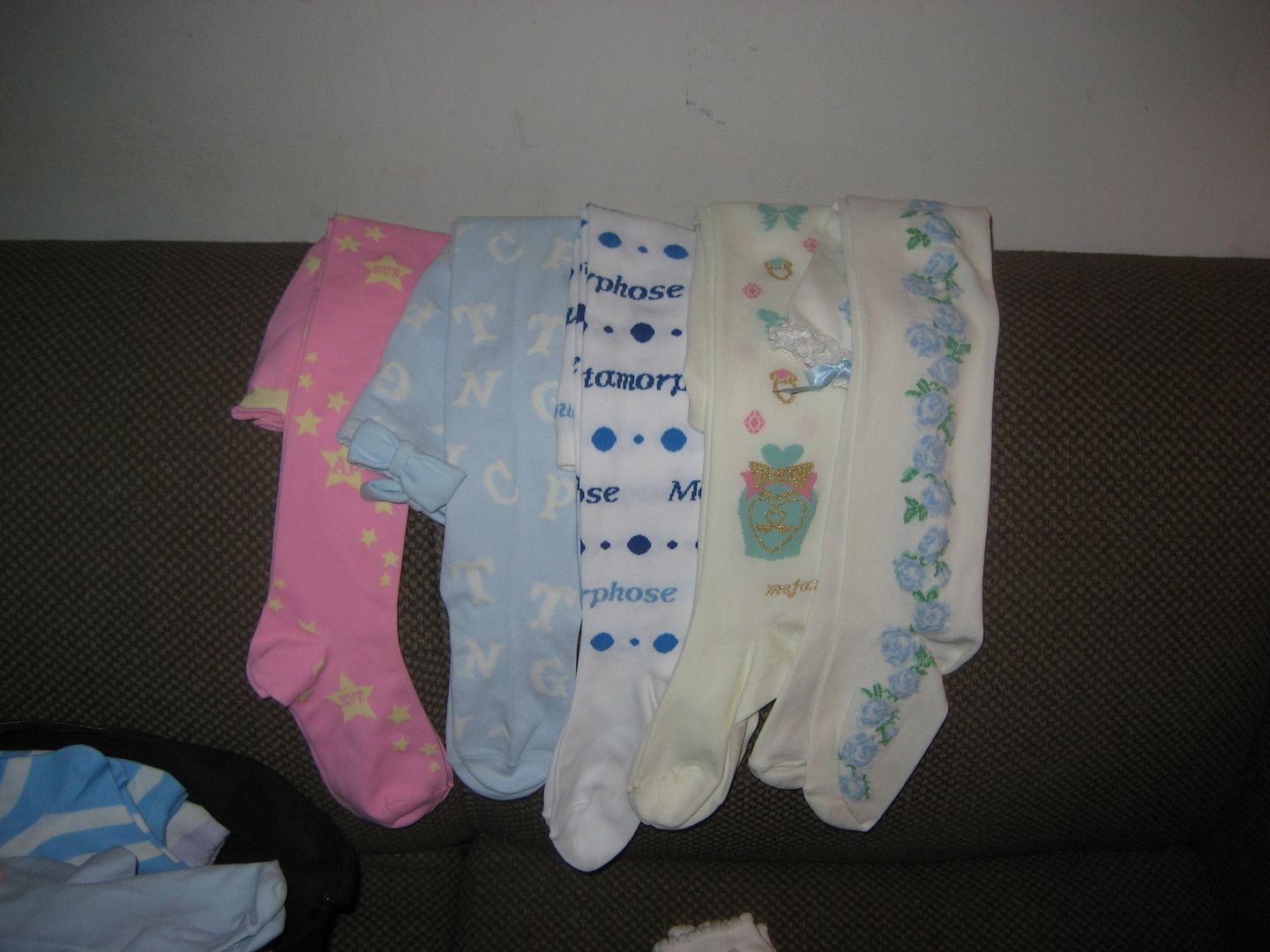 Previous sale post
Here