The formal stuff:

All prices include domestic US shipping & handling + tracking and delivery confirmation. Items are shipped through the USPS. Tracking can be done on www.usps.com.

If you'd like insurance please request it; it will be an additional charge. Once the package leaves my hands I do not accept any responsibility for it. If you would like expedited shipping it will be extra.

International buyers are welcome, but shipping will be extra. The only way the USPS will ship internationally with tracking and insurance is through EMS so this will be my method for overseas buyers.

I accept Paypal (CC and non-CC), money orders, and US cash at your own risk.

I will consider trades in Gothic or Classic style; MmM, IW, AatP, JetJ are my prefered brands.

From a smoke free, cat-filled home. The pets are not allowed in my closet, but the clothes have been around them and I want any potential allergy sufferers to be aware. I go over everything with a lint roller before it leaves me, but if stray pet fur offends you please do not buy.

All measurements given are MAX; I've stretched the fabric taut and measured flat, they are amateur and thus approximate.

I reserve the right to not sell for any reason. NO HOLDS. (sorry, once bitten...) I have feedback here, please provide a link to yours if you don't mind!

Antique Beast Special Set

An amazing limited set from indie designer Antique beasT. This dress is listed in the Coffin Room on the website, which means it will no longer be produced! The set includes the dress, headpiece, and netted rose brooch. The hand-made roses on the headdress are all on pinbacks and so can be placed as you please. The set is made from a blood-red shantung fabric with black rose and delicate black lace trim, accented with black ribbon on the bodice and sleeves. It is an ero-length skirt which also looks lovely as an overdress when worn with an underskirt. I've only ever tried this set on, and as I haven't had a single opportunity to wear this in the time I've owned it, it's time to let it move on.

Bust: about 35"
Waist: about 26-27"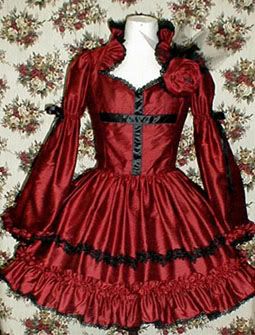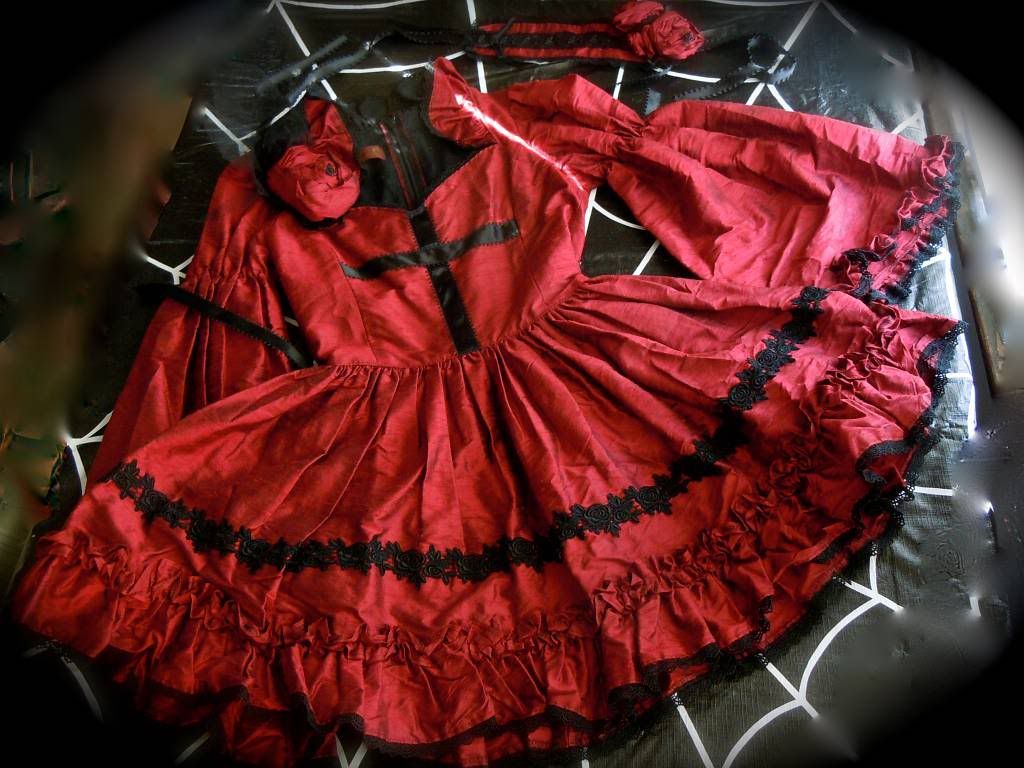 Brooch closeup: http://i274.photobucket.com/albums/jj251/the_blue_ophelia/abdetail.jpg
Headdress: http://i274.photobucket.com/albums/jj251/the_blue_ophelia/adhd.jpg

$450 shipped Priority or best offer!