Hello ladies,
I decided to sell a few of my clothes. Please read through the following:
- I ship from Germany.
- I accept bank transfer (for German & European buyers only) and Paypal.
- No trades. I am not looking for anything new at the moment and well, I need the money for something else. XD .
- No splitting of the sets - only if I have buyers for
EVERY
item!
- I would prefer German or European buyers but I can also ship internationally.
My feedback at
eglfeedback
:
http://eglfeedback.livejournal.com/420290.html
If you have questions feel free to ask. ^_^
- International shipping is no problem BUT I will always send as registered AIRMAIL. That's safer for both parties. ^.^
Shipping fees (estimated - each item is different but I wanted to give you at least an idea about the shipping fees):
Germany:
2,20 Euro (socks, small accessoires, cardigans & blouses / no tracking or insurance)
4,10 Euro (bags & wigs / no tracking or insurance)
6,90 Euro (JSKs / with tracking and insurance)
Europe & World:
~ 500 g : 5,50 Euro (e.g. accessoires, blouses, cardigans, wigs, bags, sometimes also JSK /// with tracking number but without insurance)
~ 1000 g : 9,05 Euro (JSKs and everything else that is heavier as 500 g Or if you buy more items / with tracking but without insurance)
~ 2000g : 15,90 (no tracking or insurance - WITH TRACKING but without insurance: 18,95 Euro)
JSKs:
1.) Baby the Stars Shine Bright Starry Sky of Mother Goose JSK
Color: Black
91cm length, 83~97cm bust, max. 84cm waist
Price:
190 Euro
NOW: 150 Euro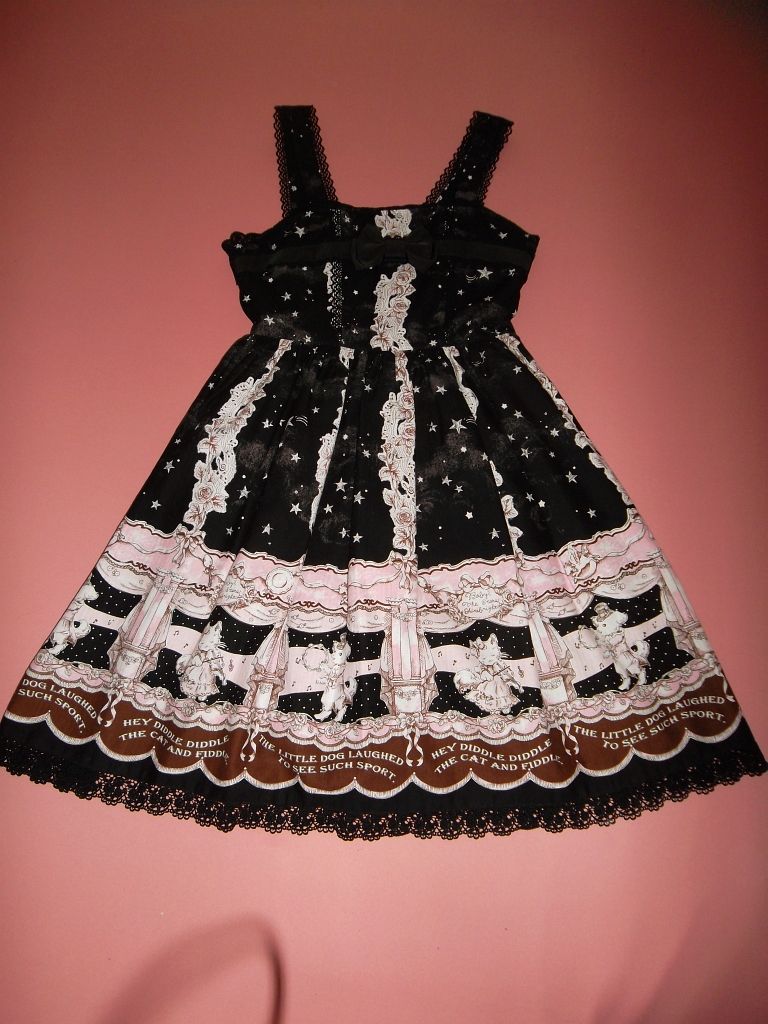 2.) Fantasic Dolly High Waist JSK SET
includes the JSK, headbow & socks
I have worn it only one timw - the condition is still like new
Measurements (by hellowlace):
84.5cm + 3.5cm (lace) length, 88cm bust, 72cm waist (without shirring)
PRICE: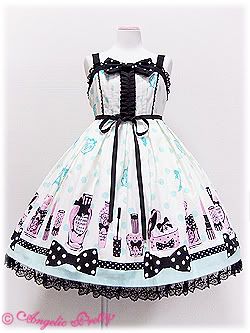 PROOF:
Set
http://i253.photobucket.com/albums/hh70/Karhyx/SAM_0577.jpg
Socks
http://i253.photobucket.com/albums/hh70/Karhyx/SAM_0581.jpg
Headbow
http://i253.photobucket.com/albums/hh70/Karhyx/SAM_0580.jpg
3. ) Princess Doll Oriental Print JSK
I bought that JSK some time ago second hand. The condition is like new and I couldn't find any flaws. I really like the print and design but it doesn't fit me. -__-
measurments (from official homepage):
bust: 82 cm, underbust: 72 cm, length: 95 cm (there's no shirring)
PRICE: 120 Euro NOW: 95 Euro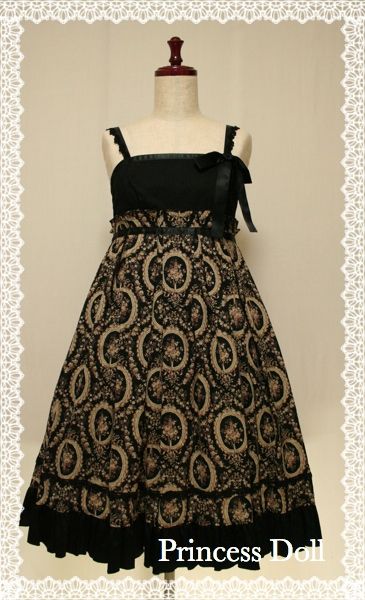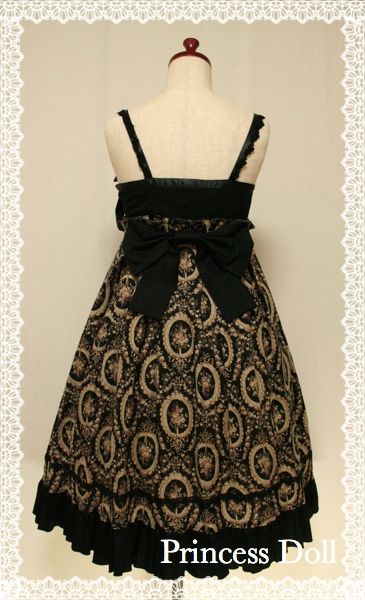 PROOF http://i253.photobucket.com/albums/hh70/Karhyx/SAM_0553.jpg
Blouses & Cardigans:
4.) Innocent World long-sleeve Blouse with detachable bow
Size: M /// bust: 94 cm / waist: 74 cm / length: 53 cm
Price:
50 Euro
NOW:40 Euro