Please read my terms and conditions before committing! <3 Thank you!

1. Prices are in USD
2. Accept Paypal Only
3. Will be willing to meet-up if you are in Singapore
4. I am open to reasonable offers but priority will go the first person who leaves their paypal and is willing to pay the full price.
5. Please pay within 48 hours of invoice, unless there is a queue for the item
6. Please note that this sale is final, items are sold as is, and I do not accept exchange, returns or refunds
7. Buyer covers PP fees
8. I ship weekends due to being in school, hope you understand!
9. Once item is shipped, it is in the responsibility of the postal service, thank you for understanding!
10. Please do read description of items carefully!
My feedback:
EGL Feedback: http://eglfeedback.livejournal.com/951194.html


I'm attempting to clear space and really hope to find new loving homes for these items! Please help me out <3

1. Emily Temple Cute- Lolita Print JSK (more pictures below) [SOLD THANK YOU]
Price: 11 $88
Shipping: $20 Worldwide, with tracking
Colour: Dusty Lilac, with pinkish overtones (More pictures below)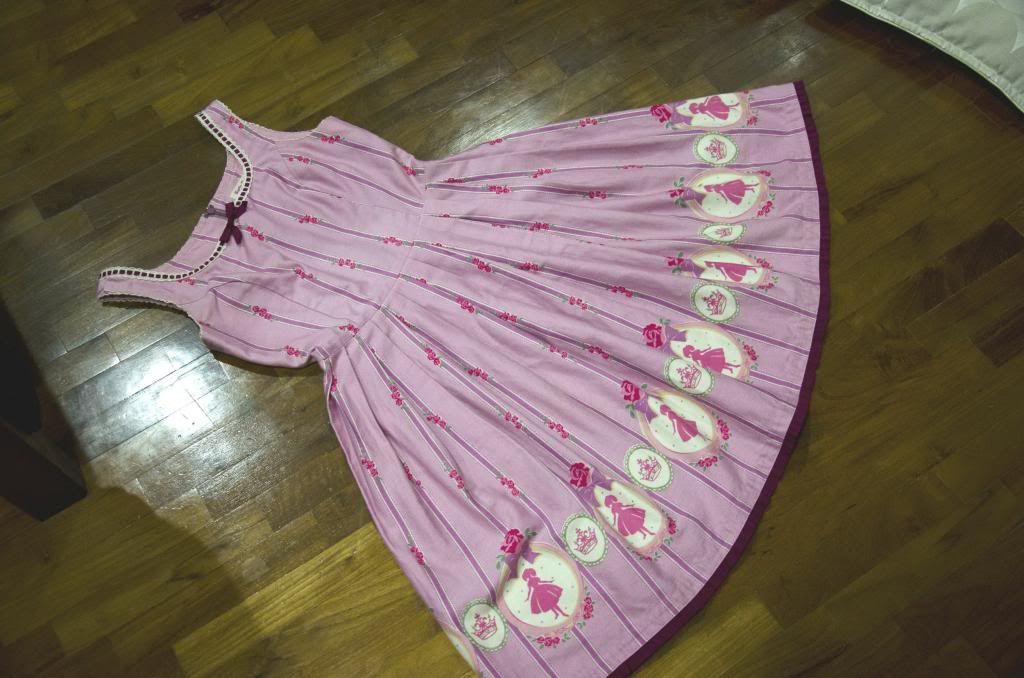 Measurements:
Bust: 33in
Waist: 26 in
Length: 35.5in



Condition: 3/5 there is some wear to it, I am the third owner, and there is a tiny tiny speck on the bodice which cannot be picked up on camera. Beautiful neckline and ribbon details! Unlined, but made of a sturdy cotton. I love this dress except that I have too many pinkish things already- I hope to find a new loving home her her! this dress can look more lilac or more pink depending on how your coordinate it! Its lovely and princess-y <3 Washed and ironed before sending out.

JSK bigger Neckline detail Back view Hem print closeup

2. Bodyline Skirt- Cafe Print
Price: $37 Shipped and tracked WW
Colour: Grey
Size: 2L
Stock: Proof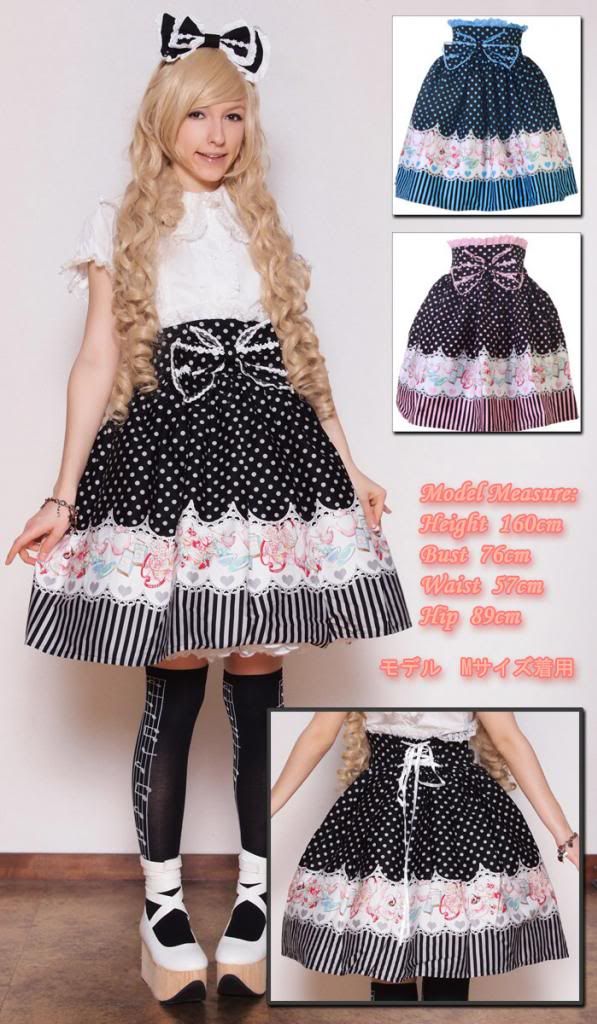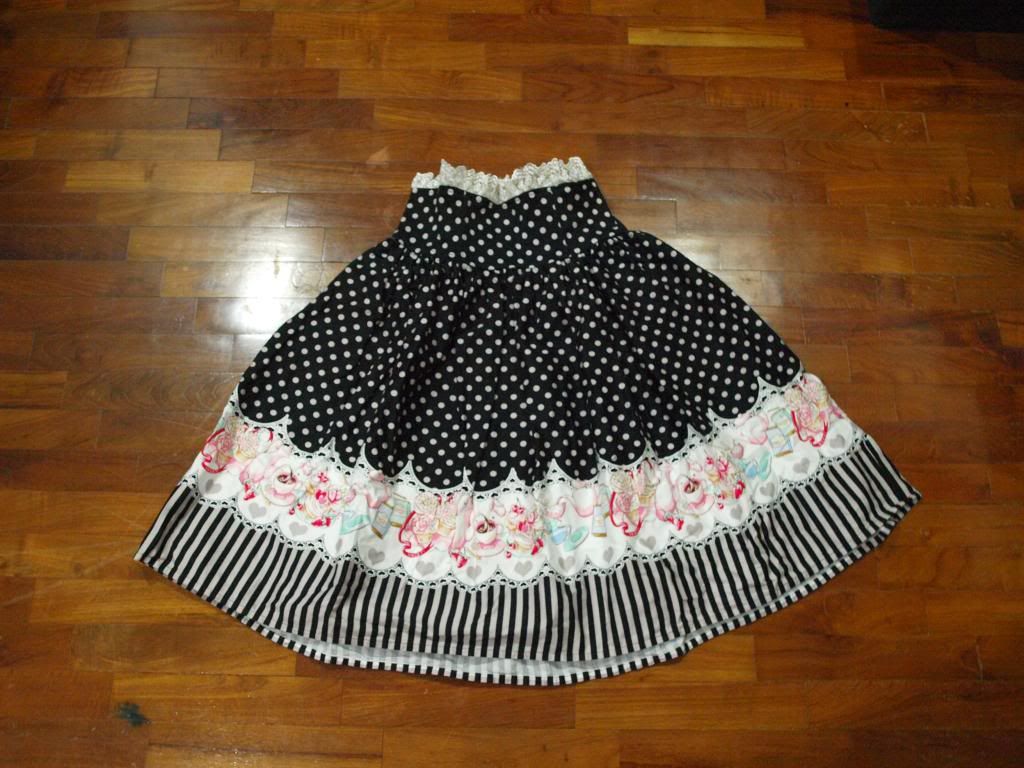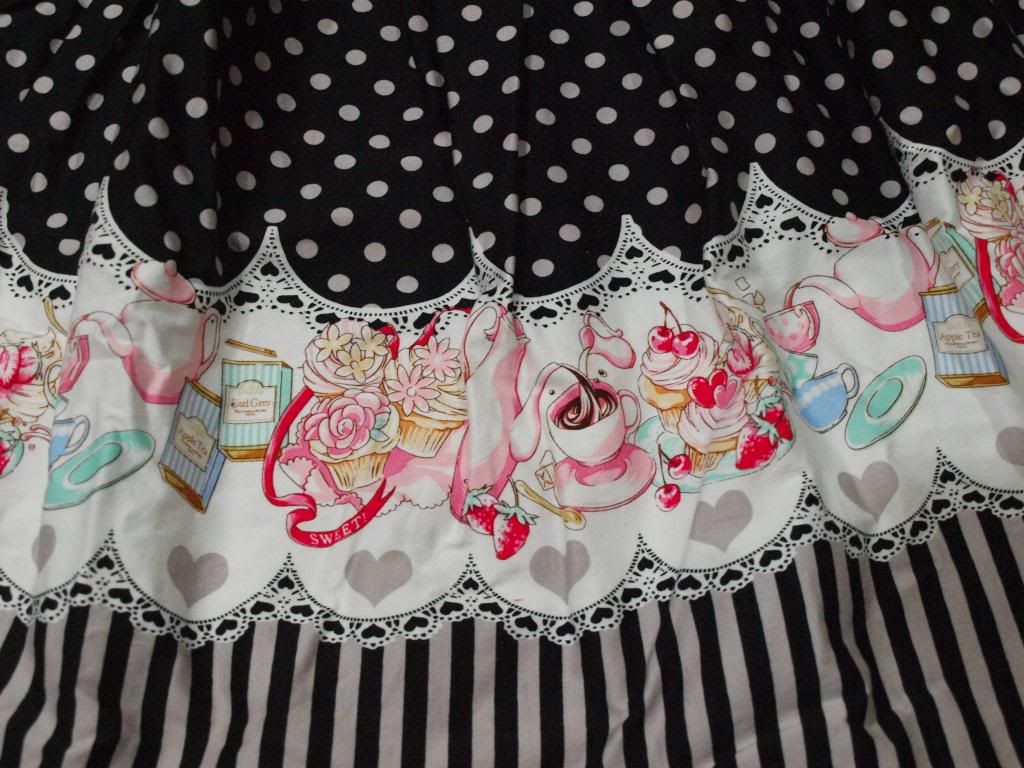 Measurements (according to BL website)
Length 65cm
Waist 70-78cm
Condition: 3/5 Worn and washed a few times, other than that, no flaws as I can tell, and print is still in lovely condition
3. Gothic Lolita Wigs - Long Bob Pink x MinT (SOLD THANK YOU)
Price:$17 shipped and tracked WW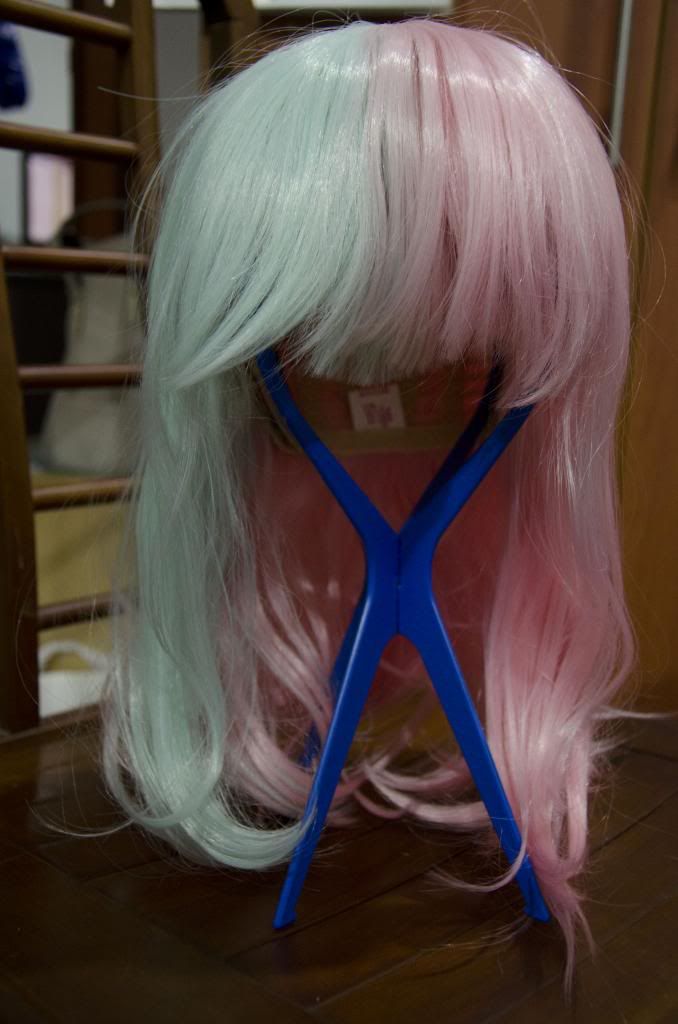 Please note mine is th
pink
mint
ersion
Condition: 3/5 I've only worn this twice. Trimmed bangs. However, recommended for smaller heads because the weave is sparse in places and the wig cap tends to show through when i wear it- I got the wig in this condition, best to wear hat/ head accessory with this. this style suits a beret very nicely!
Click: Wig detail
4. Bodyline cross strap shoes- Red x White [SOLD THANK YOU]
Size: 25.5
Price: $30 shipped and tracked Worldwide Sorry, the shoes weigh quite abit to ship! No box, but will wrap securely, unless requested otherwise)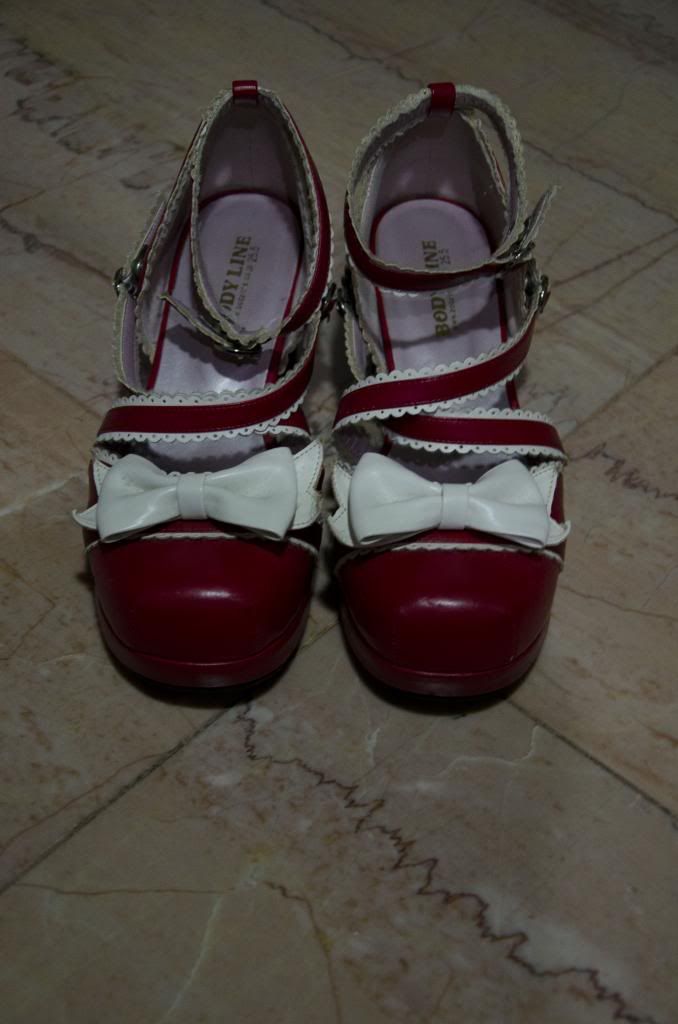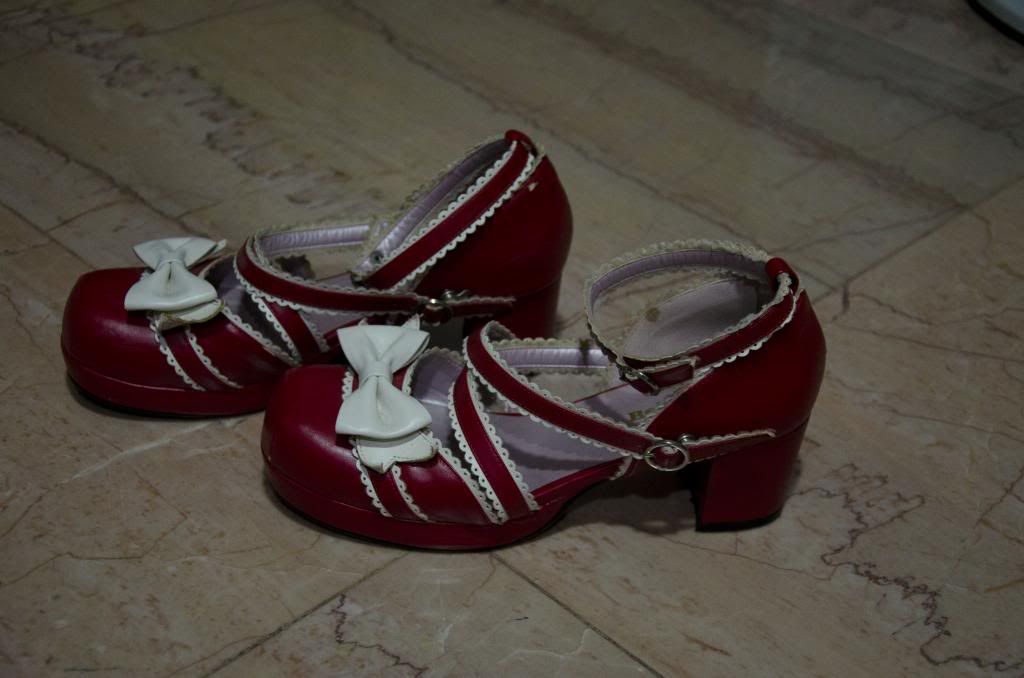 Heel Height: 6cm
Condition: 2/5. There's definitely some life left in these, but the soles and straps have been self repaired.Please refer to pictures, Actual color is more vibrant than pictured, the standard bodyline red.

Closeup #1
Closeup #2

5. Bodyline Platforms - matte sax
Size: 25.0 (I'm a 25.5 and can fit these no problem)
Price
$45 shipped
tracked worldwide, with box!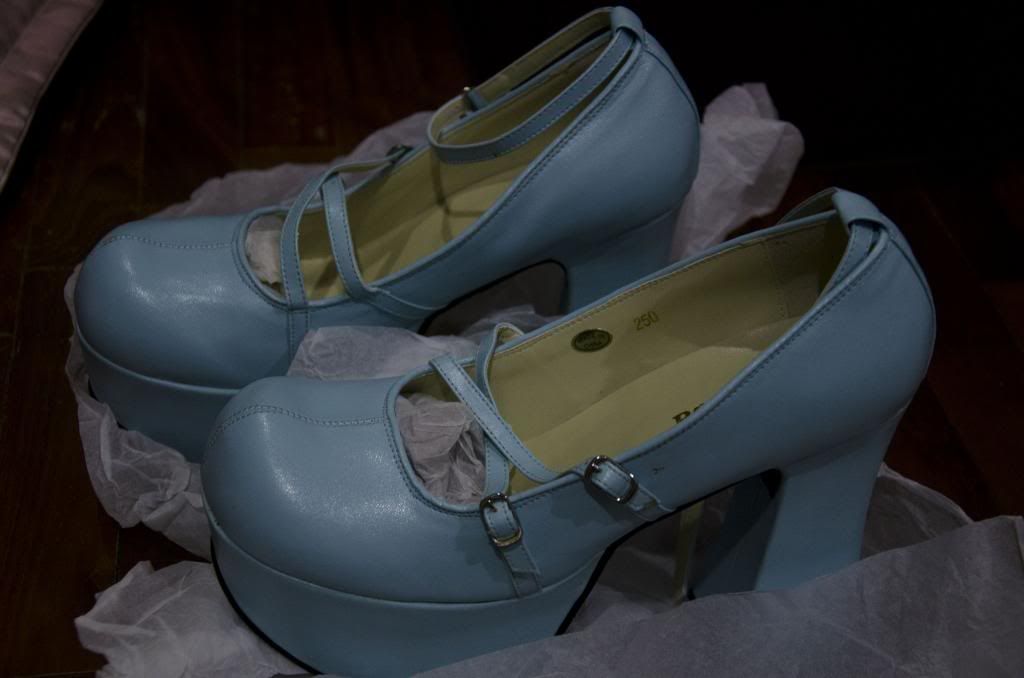 Heel Height: 12cm
Condition: 4/5 - Never worn out, only tried on. A few tiny marks, but these came when I bought them
Thank you for looking <3 please feel free to ask me any questions at all