Please Read This First!
★Paypal only! Invoices come from m*******e*@gmail.com
★Prices include paypal fees, but not shipping & handling - please ask for a quote
★Priority goes to whoever posts/messages their paypal address first and can pay full price right away
★I am willing to consider
reasonable
offers
★No holds, no payment plans at the moment
★I am not interested in trades
★All measurements should be considered amateur
★Feedback can be found at my journal
here
(+34) and at eglfeedback
here
(+39)
★Please ask if you have any questions!
Angelic Pretty "Drink Me" Socks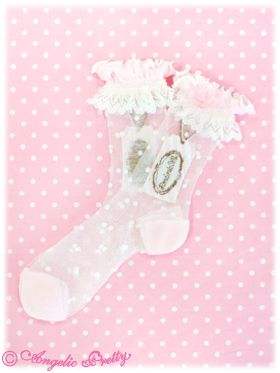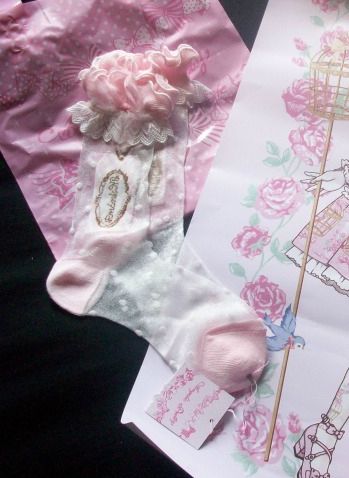 These have been worn only once, over tights.
As such, the only sign of wear is some very, very slight rubbing on the toes and heels. They are in nearly perfect condition!
I love them, but just bought them in sax (which was my first choice), so now I need to sell these.
$36 + shipping OBO