Database feedback page: Here
I do not smoke or own pets.
I work Mondays through Fridays so I usually communicate in the evenings and on weekends.
Payment is through Paypal only. Please post your interest and PM me your information.
All prices are in US dollars.

All my proof pics will be taken on my gray ivy bedspread and will have a sign with my name and the date photos were taken.

Handmade Strawberry Wrist Cuffs - $15 shipped within US; $20 shipped anywhere else

These were handmade and purchased off the sales community last year. They are elastic and are adjustable with the red ribbon.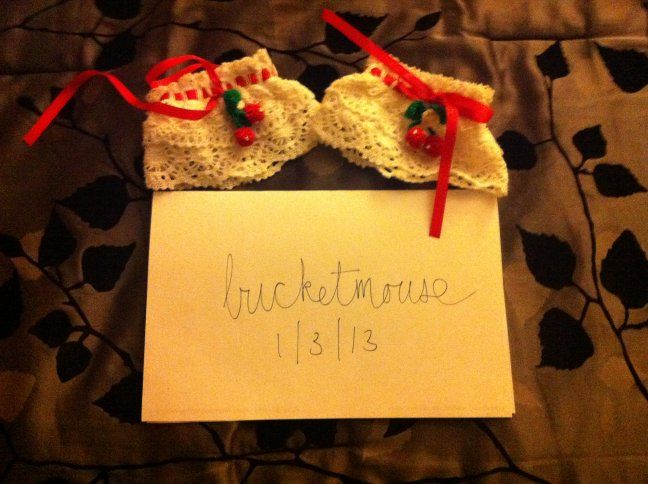 I am still searching for a specific pair of Bodyline shoes - please check my earlier post for details.