"Jizelia Coat" Navy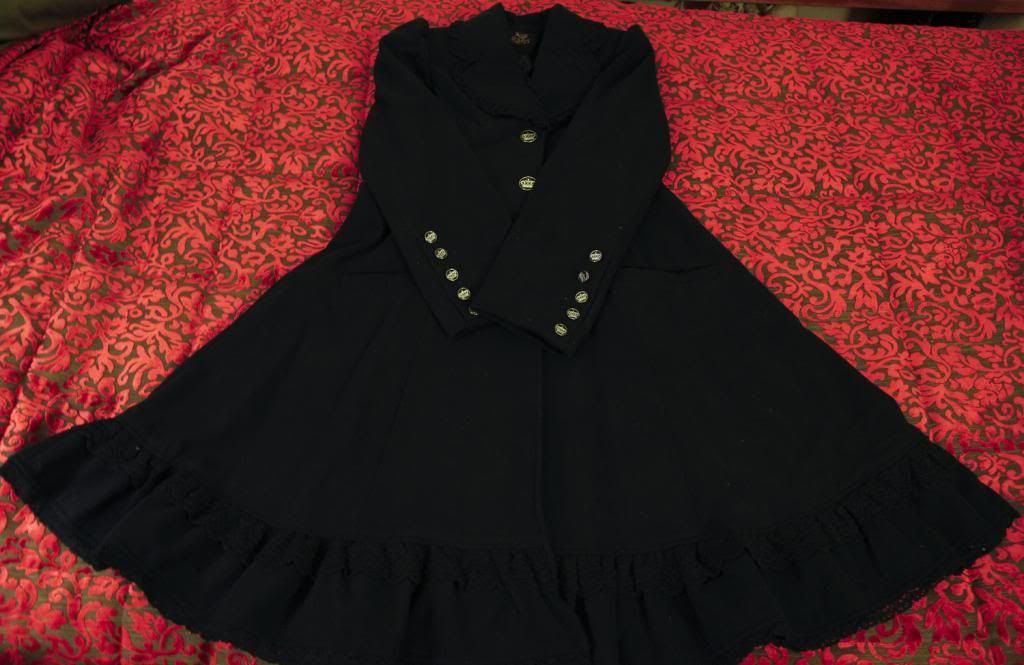 Condition: New from store
Size: 90 cm Bust 82 cm waist, no give
Lolibrar
Info
here
measurements do NOT match)
Preço: 250€
Hoodie "Pierrot Parka" Navy x Black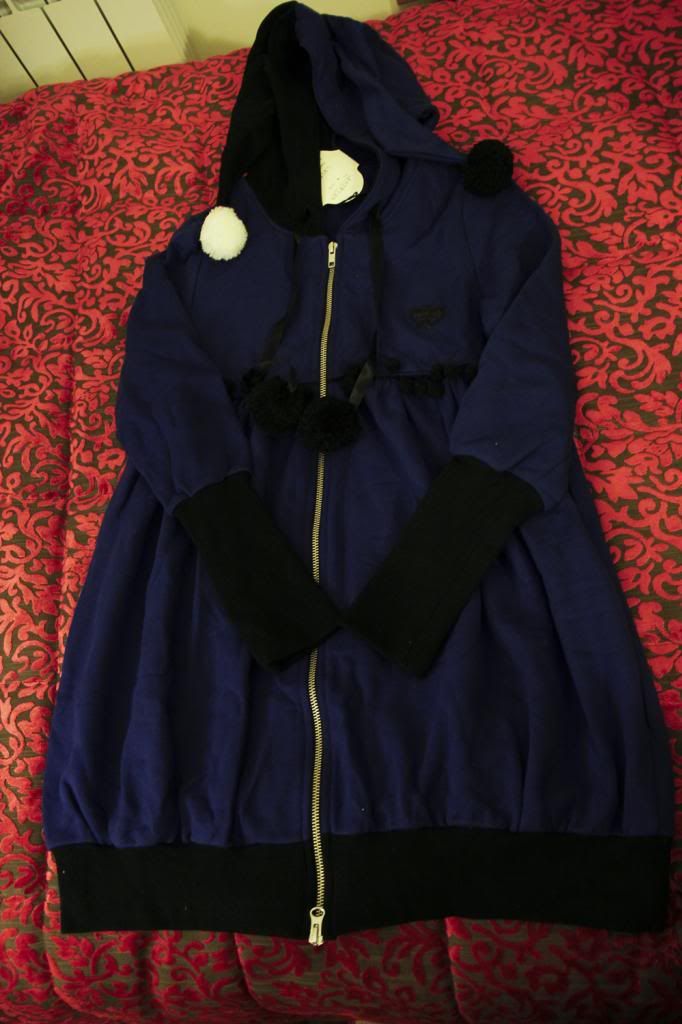 Condition: New from Store
Size: max 99 bust 85 underbust (can also go small, i think the size at rest is 85 cm in the bust but have to verify)
Lolibrar
Info
: here
Price: 100€
SOLD
"Ribbon Galop Blouse" Black
Condition: New from Store
Mediadas: 93 max Bust 78 max waist (does not correspond to official measurements)
Lolibrar
Info
: here
Price: 70€
Pending Sale
"Tarot Cards JSK II" Red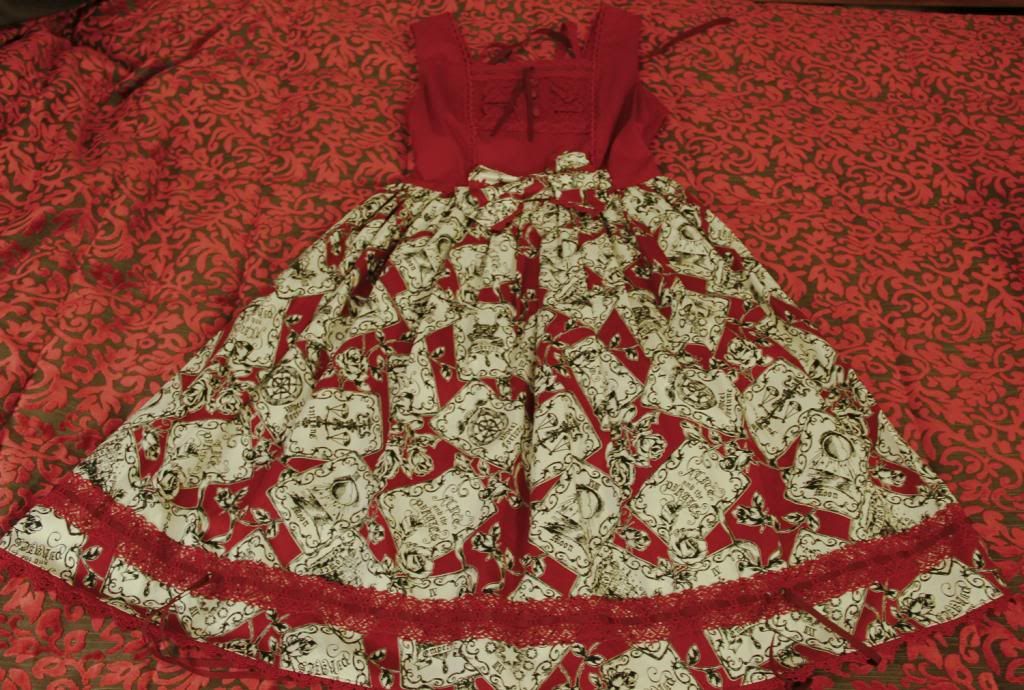 Condition: New from store
Size: 94cm max bust, 80cm max waist (at rest is less 10cm, has waist ties)
Lolibrar
Info
: here
Price: 200€
Black "Witch JSK"
Condition: New from store
Size: 92cm max Bust 74cm max waist
Lolibrar
Info
here
Price: 130€ as a set (with headbow below), 120€ without headbow.
Headbow (from the Witch JSK)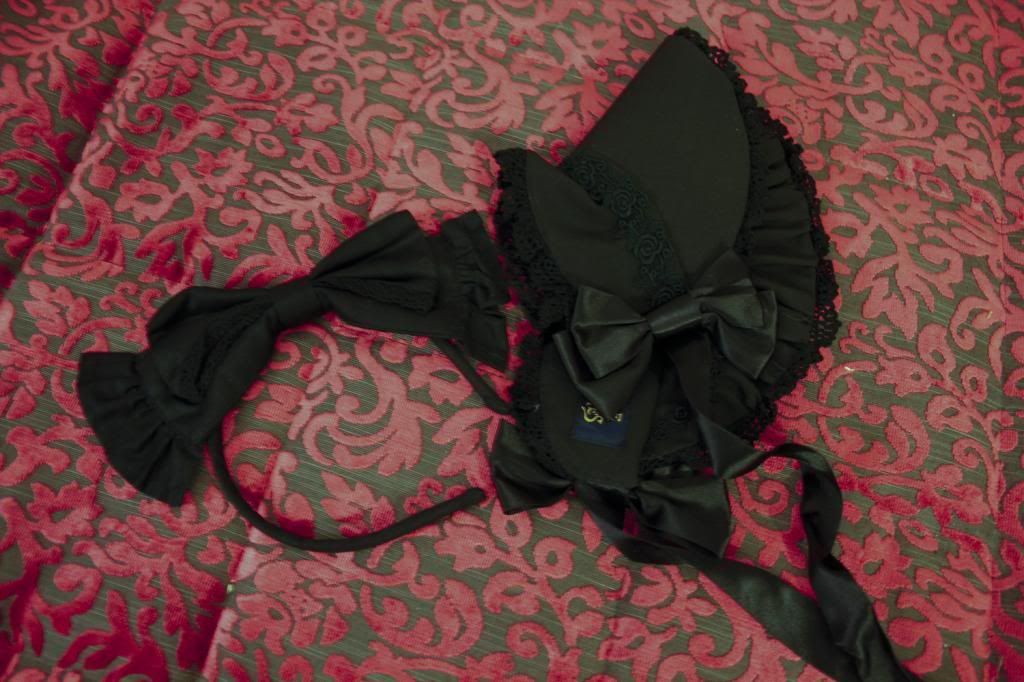 will sell it separatly for 15€, bonnet not for sale
Metamorphose off-white Shoes
photo2
photo3
in the box
Condition:
orn very litle, the "Crown Label" marking inside is faded (as seen in "photo2") there are some marks in the inside on the fron (pictured on "photo3"), other that that they are perfect and still in the original box (see "in the box" picture)
Description:
bought them second hand used for a few hours, mostly sited almost did no walking since these are huge in me ;_; i bought size L hoping it would be ok since baby's L is bit ig but confortable for me, but these are WAY to big for me! but i really need a new cream low heel shoes so i'm open to trades.... note that these are the most confortable brand shoes i ever had my feet on
Size
: L. 25,7cm inside
Price
75€
60€
48€
+ shipping
Long Red Fantasy Sheep Wig
Worn photo / proof of ownweship
condition: worn once for a few hours, basicly new
Description: 100cmlong, dark red (more true in the proof of ownership photo it is the secon shade of red, the darker one). The fiber is quite nice and soft and it is really full, the downside of this wig is that it is on the heavy side and with my already heavy hair it is really hard to hold in plac
Link for the Store
Price: 15€
Macarron necklace (chocomint i belive)
with a pearl made of rubber like matterial and sparkly gems
6,5
,5€
Sweets Necklace
all made in plastic
7€
5€
SOLD
I AM OPEN TO TRADES. I wear gothic and classic and rather dark tones, my measurements are 98cm bust and 83cm waist, please do not offer things that do not fit me ._.
Sales conditions:
- I'm selling to the first one leaving they're paypal address and able to pay
- Take up to 4 usefull days to ship, but i'm ususally fast
- Shipping is not included
- I have cats, no one in my house smokes
- i acept payments with paypal and european bank transfer
- i ship both normal and tracked but it's up to the buyer to choose and i don't take responsability after it leaves my hands, i only acept gif payment for untracked shipping.
- i only trade with persons that have more than 15 positive feedback for safety matters...
- will acept reasonable offer but i will wait 3 days to see if no one pays full price, i'm trying to see the money from the LP back since i'm keeping almost nothing...
I have positive feedback here
http://community.livejournal.com/eglfeedback/448180.html
55