+ Trades only for wishlist and if you have previous feedback. Please do not offer anything else.
+ Priority goes to whoever can pay first.
+ Paypal only. CC or non-CC fine; no eChecks, please. No returns or refunds.
+ I have dogs. Allergies beware.
+ I am not responsible for any damages or losses if you do not purchase insurance/tracking.
+ Additional photos available upon request. All measurements are either stock or amateur and taken flat.
+ Feedback: http://community.livejournal.com/eglfeedback/404690.html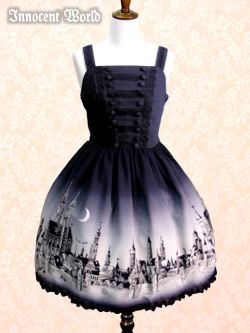 length: 93 cm
bust: 85.5 cm~98 cm
waist: 64.5 cm~81.5 cm

proof photo, with flash (this is the most accurate capture), without flash, bodice detail

more information on IW site

Worn once and washed. If you are serious about buying, I will write your username/the date on a piece of paper and take a photo of it with the dress.

SOLD

Thank you for looking!