♥ I have feedback here here, and here. :D
♥ Shipping to/from Brisbane, Australia.
♥ We have cats, while they are kept away from clothing anyone with severe allergies beware
♥ Priority to first interested buyer to leave pp address, no echeques!
♥ Accept bank deposit within Australia
♥ Local pickup available for Brisbane
♥ Prices in USD
♥ Senor Arpakasso / technotropism is proof (selling for my boyfriend).
FOR SALE / DIRECT TRADEAtelier Boz Roland Jacket in Burgundy Velveteen, BNWOT, LADY'S SIZE$320 shipped internationally tracked and registered,
$310 within Australia, $300 pickup Brisbane
Will trade for men's size in same colourway (please PM)
They sent me the wrong version, sigh. Unworn by me, but bought on auction, never worn by seller either. In perfect condition. Sold out on site:http://www.boz.ne.jp/product/detail/BZ2135.html
Original Price: 29,190 JPY
Bust: 85.5cm
Waist: 72cm
Shoulder: 39.5cm
Sleeve length: 65cm
Length: 89 cm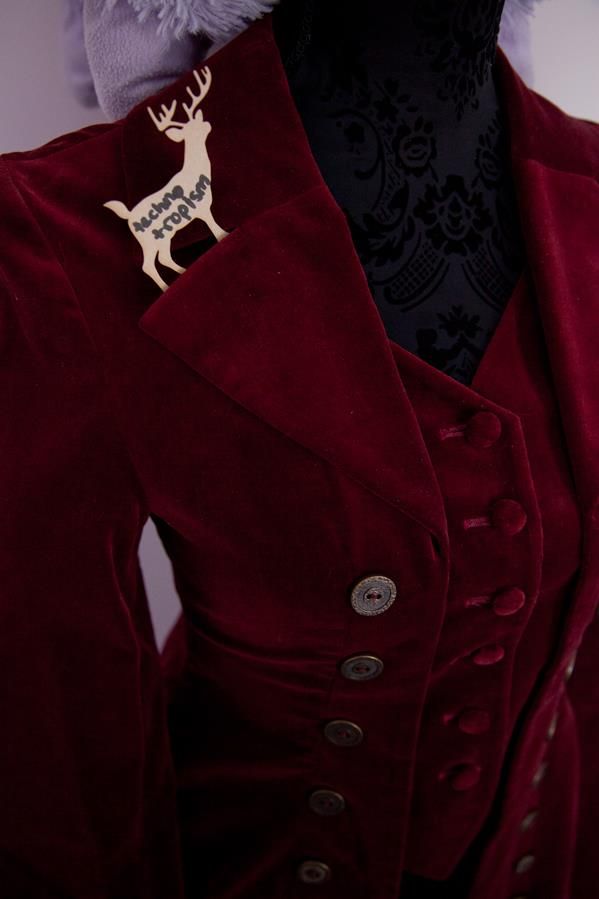 WTB! Mary Magdalene Antoinette or Antoinette Fleur
Preferably in green or ivory colourways (will not consider blue) for the re-release, or any colourway for the original version. State your price and shipping to Australia~


Thank you!