Rules/Terms:
*Paypal Only
*Shipping from the United states
*Shipping is included in the price for the US only.
*Will ship anhywhere but Mexico and Italy. Sorry!
*Holds and payment plans will be done with a 20% non refundable payment.
* Trades will be looked at. I am only looking for classical items at the moment with shirring.
* Once it leaves my hands I am not held responsible for the package.
*Price is an open offer. You can offer any price you like.
*Feedback:
http://eglfeedback.livejournal.com/981331.html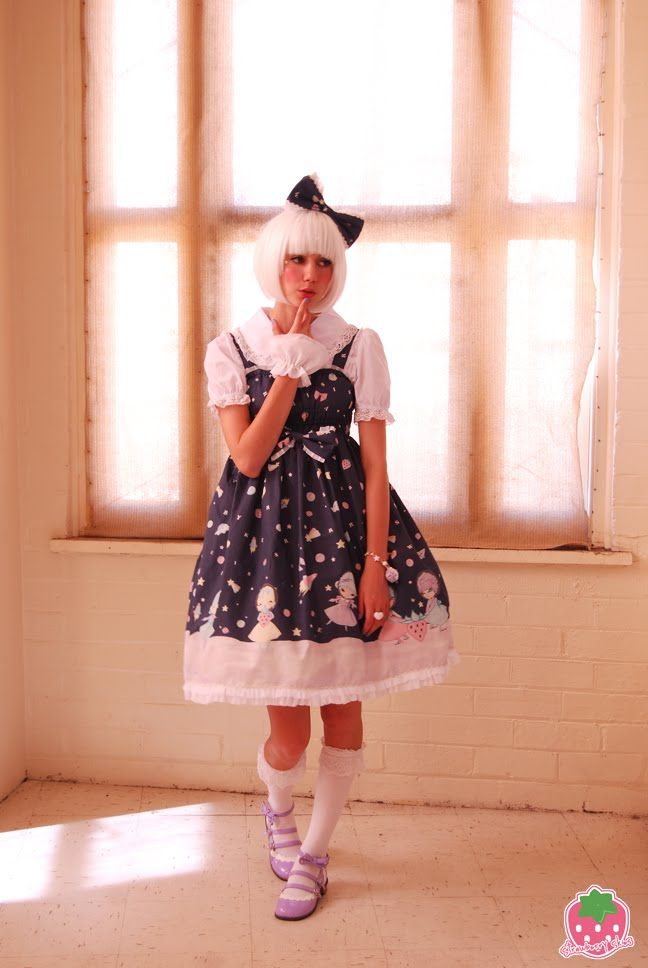 Photos:
Proof of JSK:
http://i243.photobucket.com/albums/ff139/geishaofthedead/044-3_zps085dde50.jpg
Up close of Print:
http://i243.photobucket.com/albums/ff139/geishaofthedead/046-1_zps532e9b00.jpg
Head bow:
http://i243.photobucket.com/albums/ff139/geishaofthedead/047_zpsd496ce2b.jpg
Up for sale is my super cute Strawberry Skies Space Rangers JSK in Blue.Same as the one in the stock photo! I love this JSK but need the money for another item I am smitten with. I had the JSK custom made when reserves opened for it so I am the first owner. I have only tired it on and hung it up since I got it. It was made to fit a 38" bust and a 32" waist. I suggest not purchasing if you are below those measurements. It is in perfect condition and waiting for a new home! It comes with waist ties and head bow! (Sorry for the wrinkly pics! I just moved and have no iron ^^;; )
Price: $118 shipped in the US (Or best offer! )