Link to my feedback can be found here-> http://eglfeedback.livejournal.com/1465320.html


My Rules:
♥ I only accept Paypal.
♥ I do ship Internationally but outside USA will cost a bit extra to cover the expense. Both prices will be listed.
♥ With price I will list condition and sizes according to whichever website I can find. If I can't find it, the size will go listed as my sizes.
♥ Currently I am not doing any trades for other items.
♥ I accept payment plans however I expect a non-refundable half now and I will take the other half in two payments. If you back out, I keep your money. If you want to do a payment plan you must understand this and agree to it. I will not ship it out until the last payment has been received.
♥ The items come as is. I will not refund money for any item. I've discounted them as low as I can. If you think it needs dry cleaning, I will not front you the money.
♥ I am currently stationed in Afghanistan so my items will be coming through US APO mail. That isn't to say you should worry. It's still regular mail but expect this added in shipping time to your plans.


Innocent World Pink Nicholas Fruits Skirt- $120 Shipped USA, $140 Shipped Internationally.
Condition: Fairly Decent- The skirt is beautiful without any stains. The skirt is slightly wrinkly and due to my current situation I cannot offer it dry-cleaned or ironed first.
Size: Size S: 55cm length, 56~70cm waist
Hello Lace Page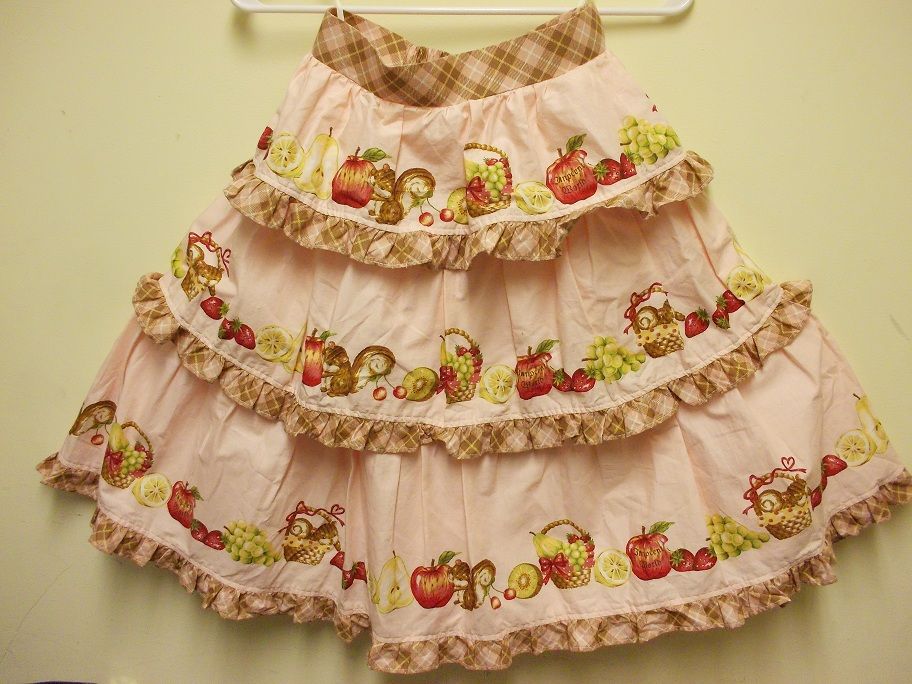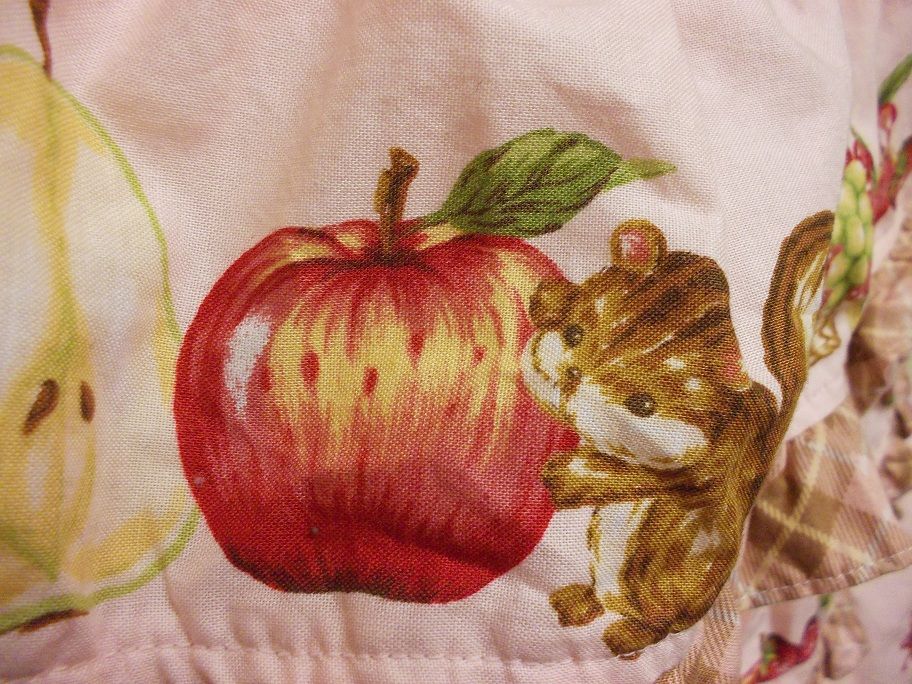 Innocent World Navy JSK- $120 Shipped USA, 140 Shipped Internationally
Condition: Good- This JSK was bought second hand and had the ribbon on the back taken off. All it would take is a roll of satin ribbon from Hobby Lobby for $2.99 to fix it. I am not close to a hobby store so I cannot before sale.
Size:I am not sure on the sizing and title of this JSK. I have a 96 cm bust and a 71 cm waist and I fit it right about the max so anything smaller would fit and maybe a cm or two larger max.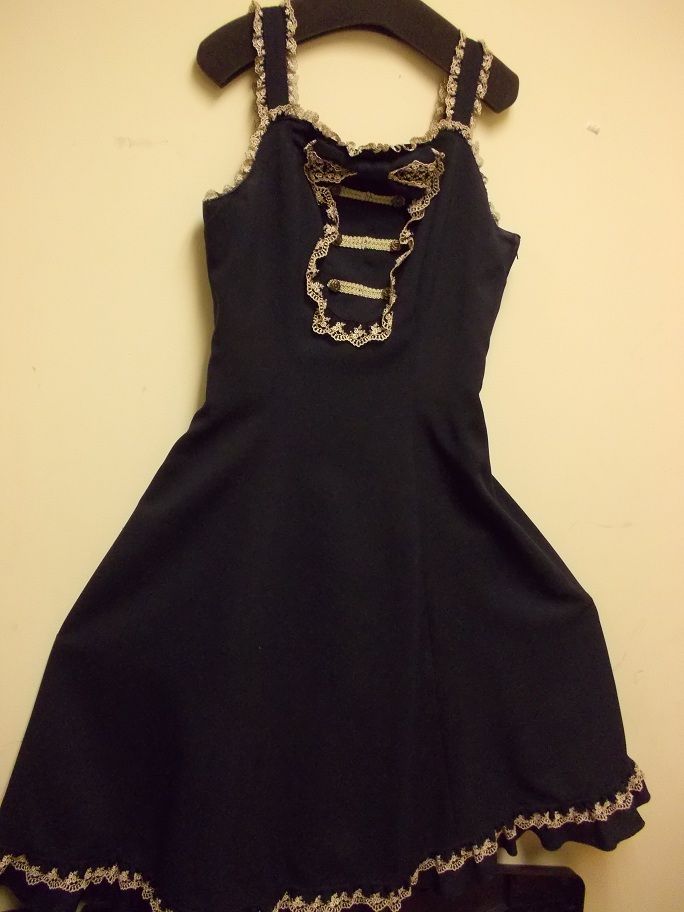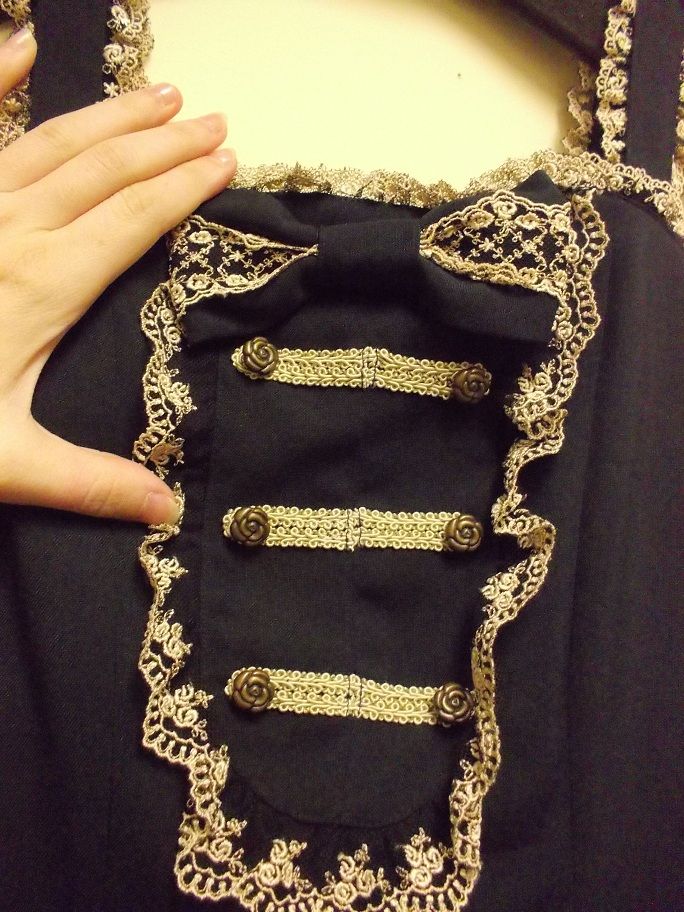 Angelic Pretty Pink Blouse- $100 Shipped USA, $120 Shipped Internationally
Condition: Perfect- This blouse was a gift and never fit me properly so I'm selling it. This comes with the blue jabot, attachable sleeves, and a neck tie.
Size: 92cm bust, 78cm waist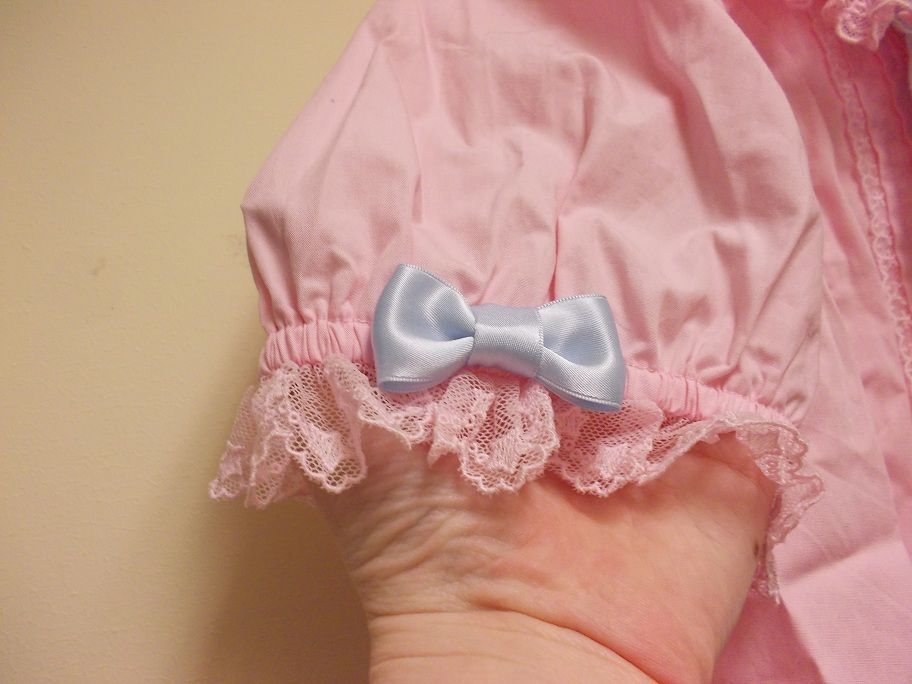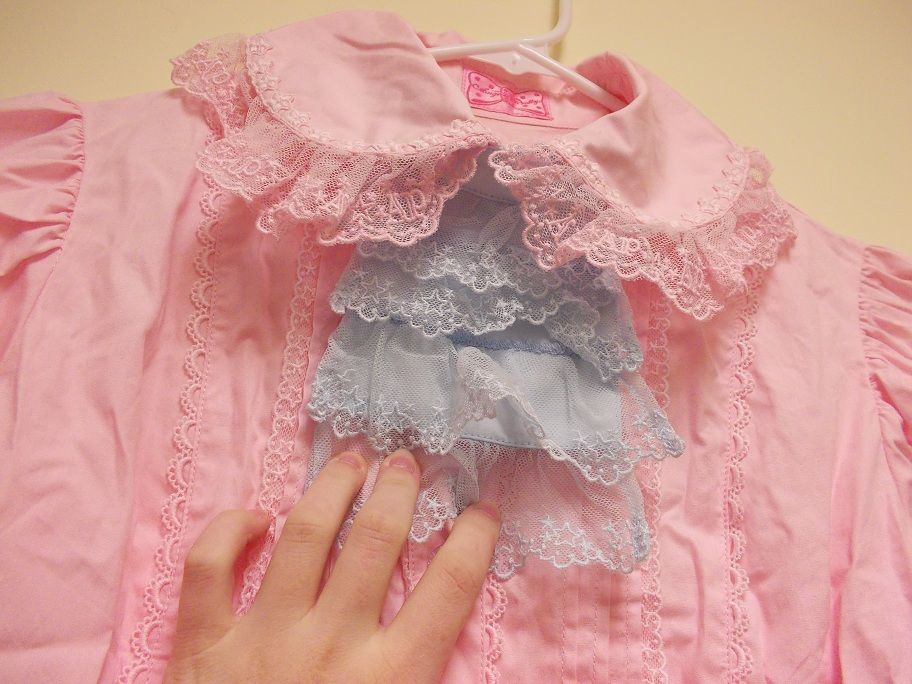 Algonquins Yellow Top- $70 Shipped USA, $90 Shipped Internationallly
Condition: Perfect- This top goes over a black tank top (Not included) and is perfect for you J-Rockers out there. With cute little see-through holes, it's aerodynamic in the summer time.
Size: Small- While this fits my 96 cm bust, 71 cm waist frame, I'd suggest only for smaller or it won't fit properly. I'm not keen on tight clothes so if you are, by all means!







Metamorphose Black Swallowtail Blouse with Neck Cravat- $100 Shipped USA, $120 Shipped Internationally
Condition: Perfect- Top is flawless with a swallowtail hem line int he back and a shorter front to show off any suspenders worn with it in Kodona style. The neck cravat makes a beautiful bow and a cute satin ribbon corset binding completely accents this top.
Size: Bust- 90-96 cm- waist- 65-73 cm.