Please Read This First!
★Paypal only! Invoices come from m*******e*@gmail.com
★Prices include paypal fees, but not shipping & handling - please ask for a quote
★Priority goes to whoever posts/messages their paypal address first and can pay full price right away
★I am willing to consider
reasonable
offers
★No holds, no payment plans at the moment
★I am not interested in trades
★All measurements should be considered amateur
★Feedback can be found at my journal
here
(+33) and at eglfeedback
here
(+36)
★Please ask if you have any questions!
Dear Celine Sleeveless Blouse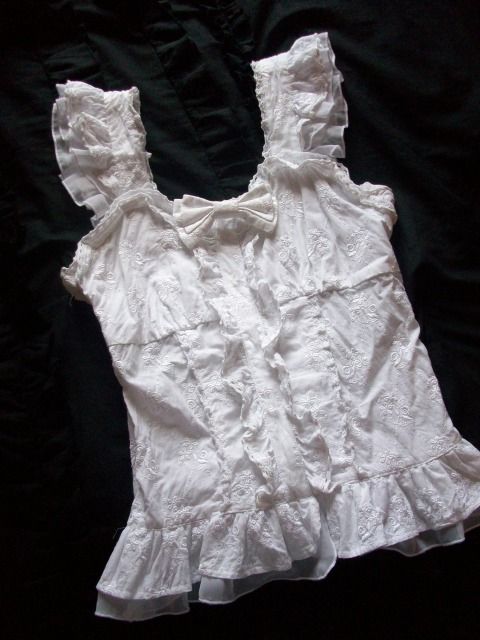 Really cute summer-y sleeveless blouse - features a chiffon trim on the bottom and cute rose buttons along the bodice. The bow is detachable!
There is a
hidden zipper
in order to put it on easily and
shirring and lacing
in the back to accommodate a wider range of sizes!
I am the second owner, but it has been worn very little and has been carefully hand-washed.
Bust - approximately 28-34"
Waist - approximately 23-34"
$30 SOLDPutumayo Polka-dot Skirt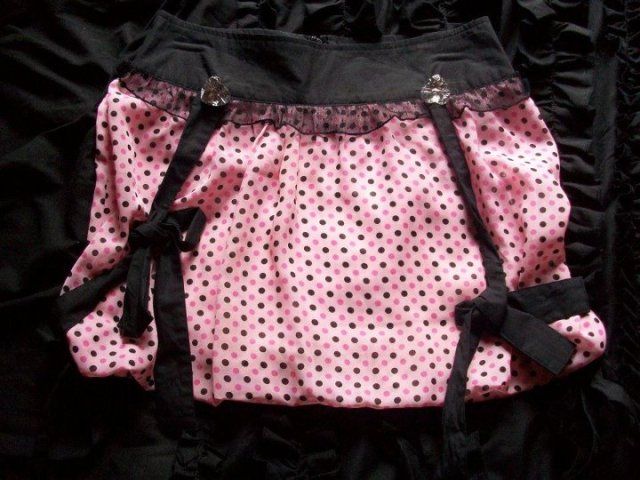 Bought brand-new years ago, in very good condition.
Suspenders are detachable.
Max waist - 29"
$30 $20 + shippingAngelic Pretty Colorful Drop Skirt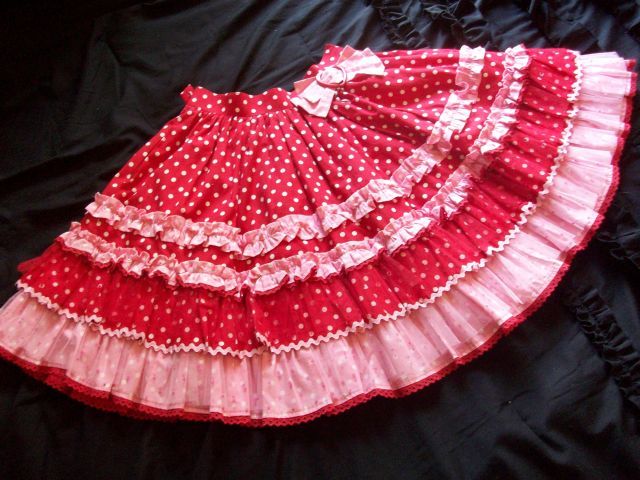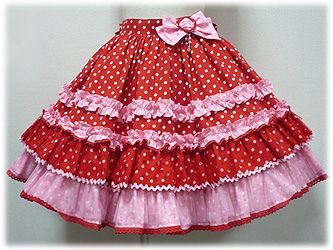 Bought brand-new in 2008, so I am the first owner.
Good condition, especially considering the age.
Official measurements: 45cm length, 63cm waist
My amateur measurements: 71cm waist (though may be uncomfortable)
$130 $120 + shippingMatching Candy Hairties by oseachelleo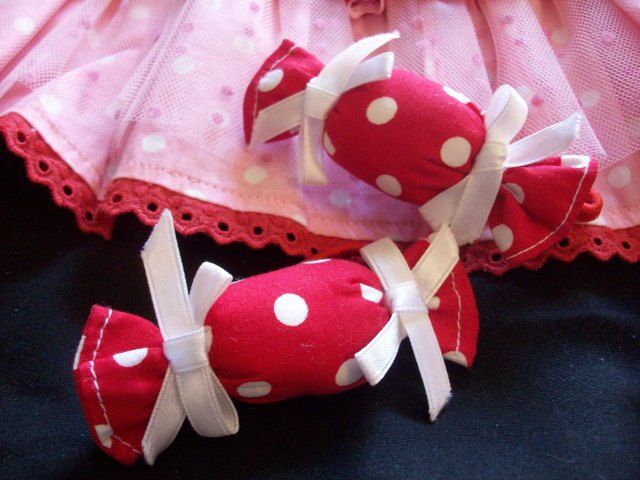 These were handmade by oseachelleo in 2009(?), one of the hairties' elastic broke, but it is still very much usable!
I will only sell them with the above skirt
$5 with the skirt aboveThe following is from my shop, Mint Kismet Commodities, hence the different backgroundPink and Black False Eyelash Case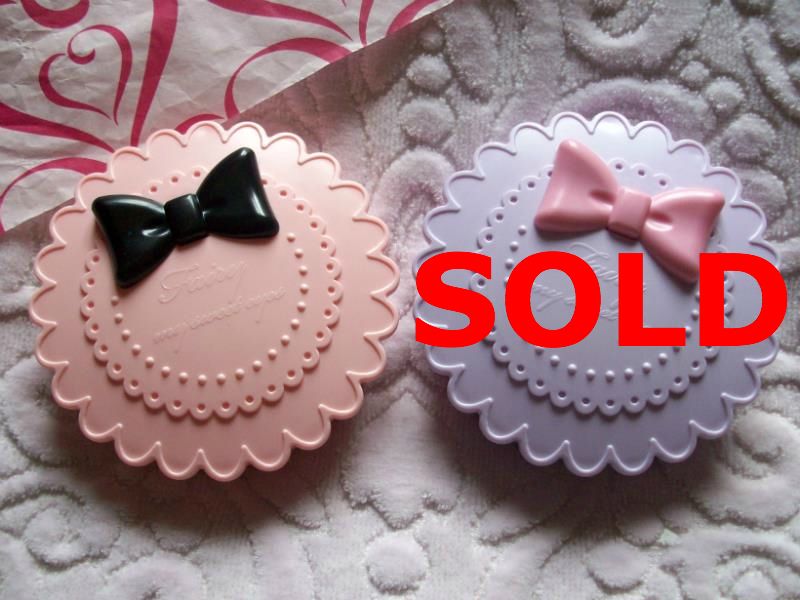 This cute eyelash case has three curved "shelves" to keep your falsies in tip-top shape! There's also a section to put your glue -
here
is a picture of the inside of my own (the one I'm selling is brand-new) :3
$4 + shipping
SOLD