-My Feedback Page
-I live in North Carolina, USA
-Paypal Only
-Willing to negotiate for reasonable offers
-No trades
-Prices in USD
-First person to send me a paypal gets it, no holds!
-Paypal fees are included
-Ask for shipping please!

Yellow Meta OP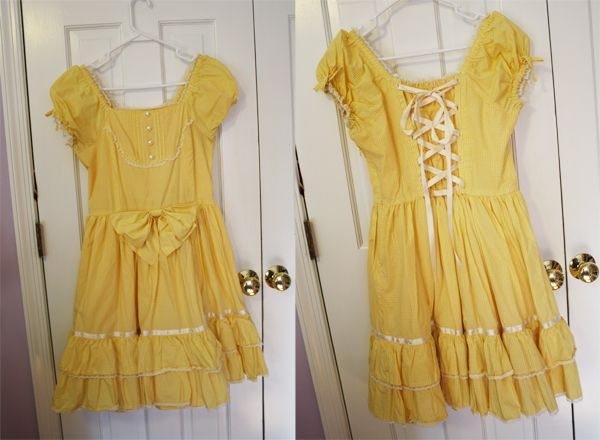 I got this in a lucky pack ages ago, I don't think it was a pack-specific item but I can't find any info about it. The fabric has a very tiny gingham check, very subtle. Worn a bit, but in great condition. Also includes detectable bows and neck ribbon (pictured below).
Sizing: 34 in. bust with a couple inches wiggle room each way, 26 in. waist, and again a bit of flexibility there from the back shirring.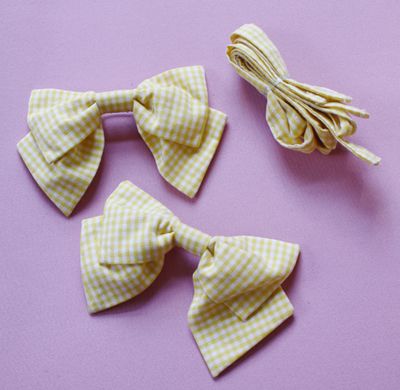 Price: $120 + Shipping

IW Chelsea OP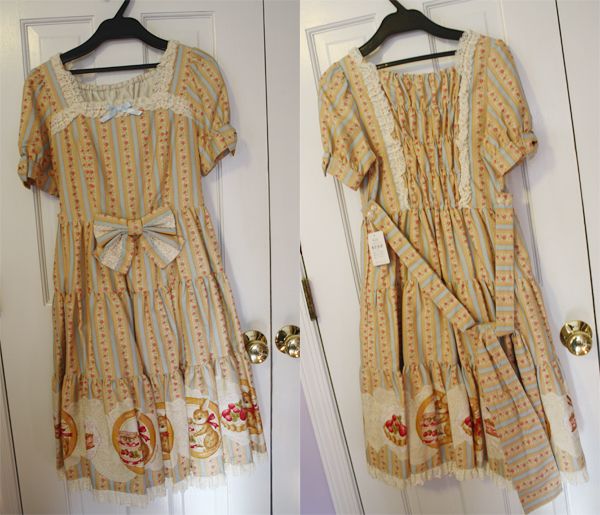 Tried on once, in pristine condition with tags. This is the sax version, meaning the alternating stripes are blue. Front ribbon and waist ties are both detachable.
Lolibrary Reference
Sizing: 32-34 in. bust and 26-28 in. waist I wouldn't go higher than this, the shirring is much less stretchy than the official measurements imply.
Price: $180 + Shippin
SOLD
Dusty Rose Meta LP JSK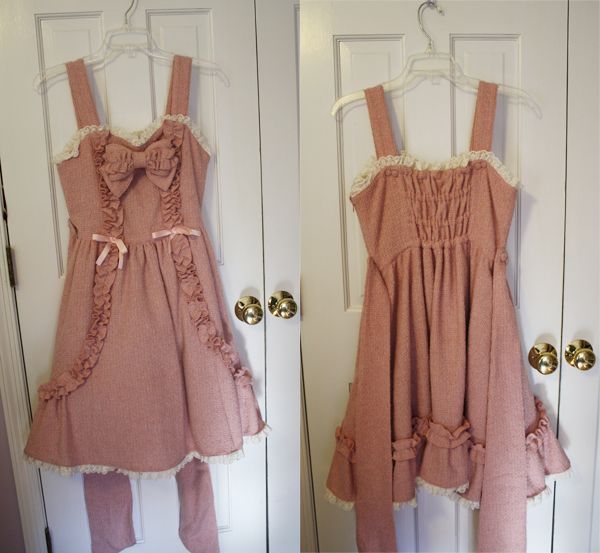 A lovely JSK from Meta's 2010 winter special sets. The fabric is very heavy and warm, perfect for winter! Worn once, and one slight alteration made. The large bow on the front was carefully removed and put on a pin backing to make it detachable. Also comes with matching hair clip (pictured below)
Sizing: 34-38 in. bust and 26-30 in. waist, quite a lot of stretch in the back shirring.
Price: $120 + Shipping


Bodyline 2L Alice Skirt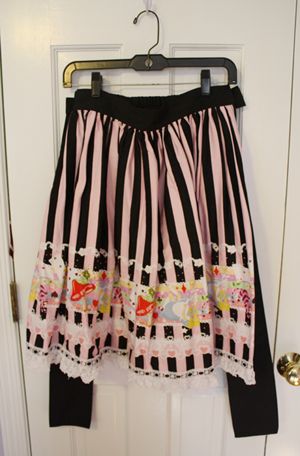 Worn once, in perfect condition aside from the missing detachable bow. Includes detachable waist ties.
Lolibrary Reference
Sizing: 26 to 34 in. waist
Price: $25 + Shipping

Meta Mint Bow Socks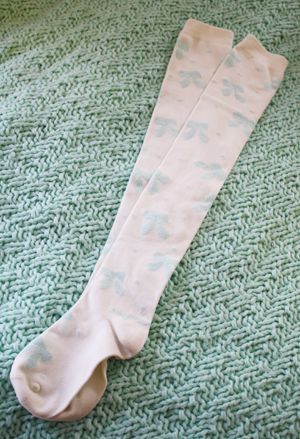 Tried on once.
Price: $20 + Shipping

AP Milky Berry Mini Tote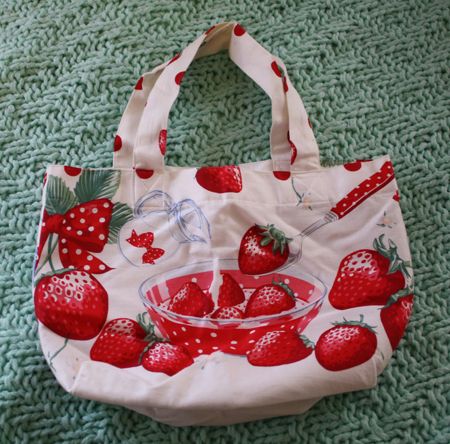 Definitely the real deal, bought from another seller before the replicas existed, no tags though.
Price: $8 + Shipping
SOLD
Meta Mini Tote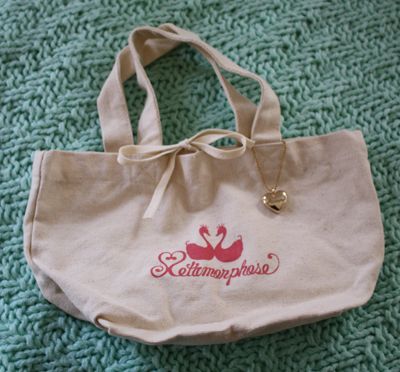 A little tote, it's got the Meta's Swan logo printed on it and a little "Metamorphose" heart charm on the strap.
Price: $5 + Shipping