♥ My feedback is here.
♥ I ship from the UK. Will do local pickup in Newcastle. By default I ship with Airmail, which comes with a base insurance of £30. If you do not choose to insure your package for more than this then I am not responsible for repaying losses. Airmail does NOT come with tracking. For a different shipping method please ask.
♥ I charge for postage and packing. this means it includes the cost of bubble mailer/box & trip to PO.
♥ I have tried to describe these items to the best of my ability. If you require additional information, measurements or pictures please ask.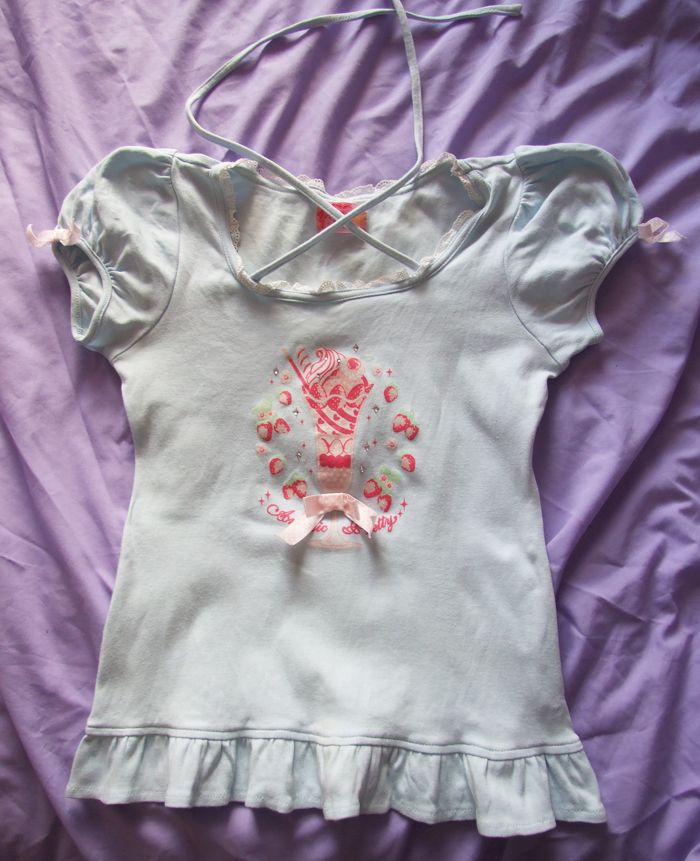 Angelic Pretty blue parfait cutsew - £30 £27
Some yellow marking on the neck straps.
Shipping in the UK = £3
Europe = £4
Elsewhere = £6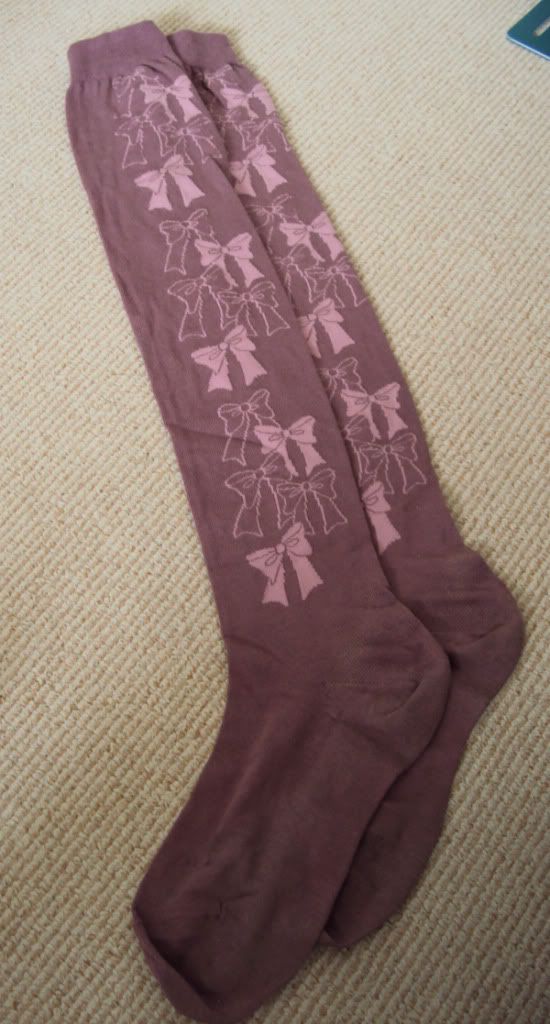 Miho Matsuda socks - £8 £6
Had a previous owner and are worn, on the soles some discolouration and a general worn feel. Only tried on by me.
Shipping in the UK = £1.50
Europe = £2
Elsewhere = £4



Metamorphose candy hair ties- £8 £6
Worn a few times
Shipping in the UK = £1
Europe = £1.50
Elsewhere = £3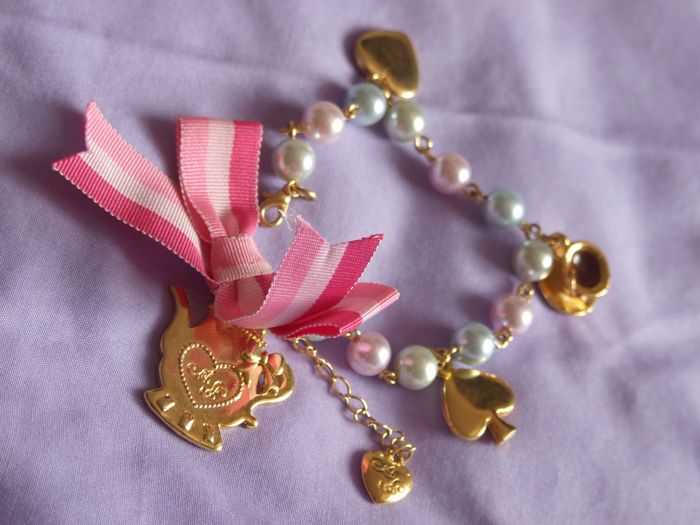 Angelic Pretty Wonder Party Bracelet - £25
Shipping in the UK = £1
Europe = £1.50
Elsewhere = £3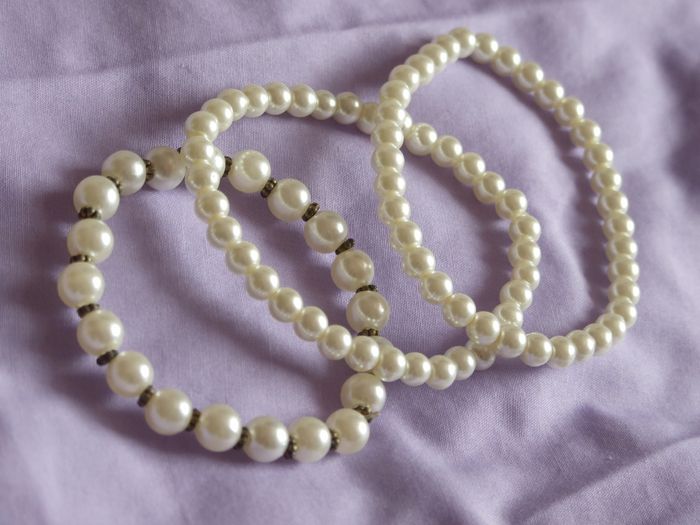 Fake pearl bracelets lot - £1
Shipping in the UK = £1
Europe = £1.50
Elsewhere = £3


Angelic Pretty Bears x3 - £1 each
Shipping in the UK = £1
Europe = £1.50
Elsewhere = £3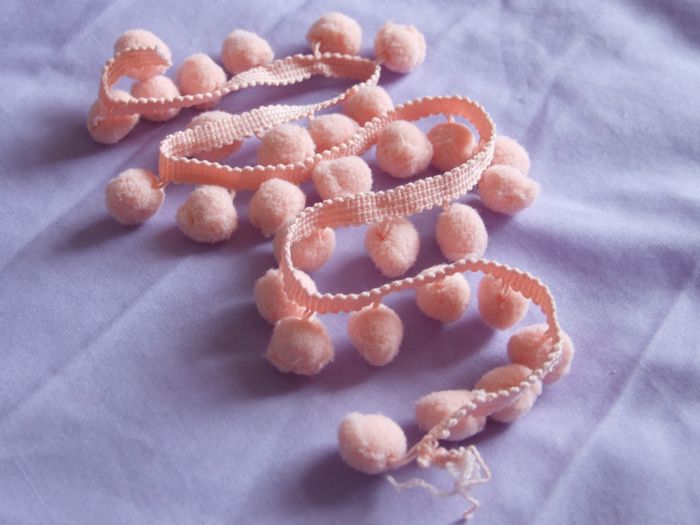 Piece of Pompom ricrac - £1
Length 19"
Shipping in the UK = £1
Europe = £1.50
Elsewhere = £3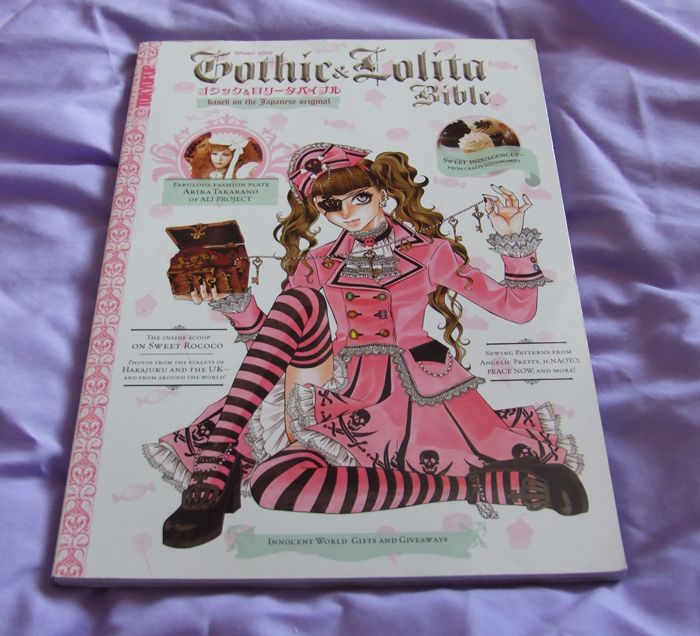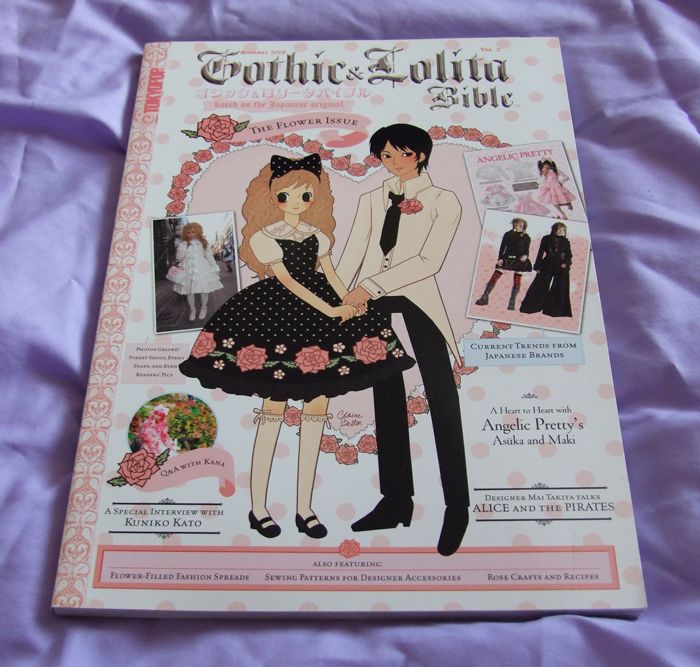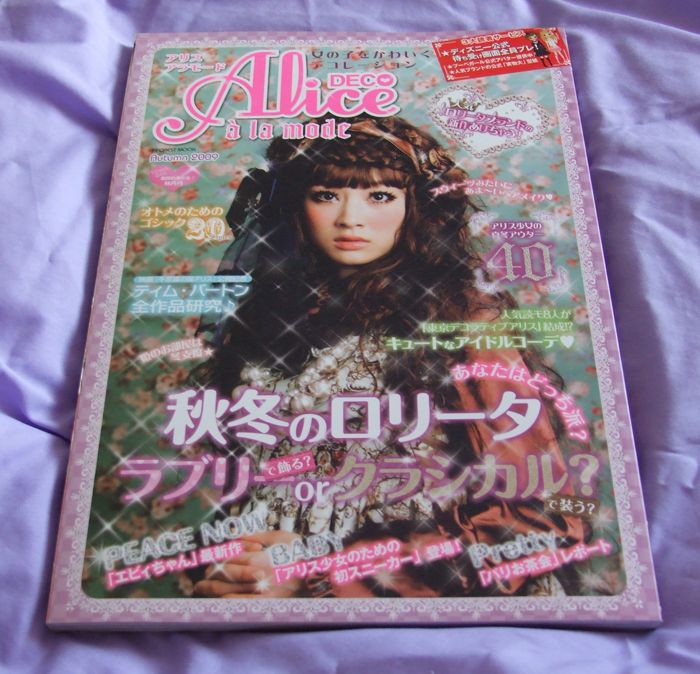 English GLB Volume 4 and 2, Alice Deco A la Mode Autumn 2009 - £20 each
These are all discontinued publications and therefore now difficult to find. General wear and nicks, leafed through a good few times, some bent edges. All patterns/content intact.
Shipping in the UK = £4
Europe = £6
Elsewhere = £8