Hello! I am looking to trade two lovely dresses of mine. I am only looking to trade, not sell. Please don't ask. I am located in the US and will trade with other's outside the country. I do require feedback and have the right to turn down if I feel uncomfortable. I also ask not to be offered items not listed on my wishlist or asked for below the piece. I will look at any classical pieces with floral print or any JeJ items!
Feedback:
http://eglfeedback.livejournal.com/981331.html?page=3#comments
Wishlist:
http://disorderedcutup.livejournal.com/3035.html#cutid1
1. Chantilly Phantom Merry Go Round OP in Black x White
Proof:
http://i243.photobucket.com/albums/ff139/geishaofthedead/003-19.jpg
Please note that my OP has two pure black detachable bows, not like the version in the stock. It will also include waist ties. It is in perfect condition. I will trade for the same piece in the Navy color or another Chantilly piece, as long as it isn't white. If you need a photo of the extras, I can snap one, I just need to dig up the waist ties.
2. ETC Dolly JSK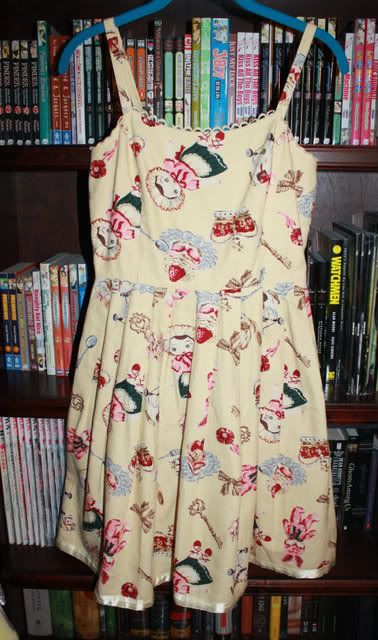 Love this JSK but not sure the color compliments my ubber pale skin. I would like to trade this for another ETC Jsk listed on my wishlist :) The dress has a fully shirred back and is in perfect condition!